toyhouse toyhouse
★ hello I am Cy I do CSS stuff at
aleator
(I'm not doing full CSS commissions at this time)
Resources:
CSS frameworks
Free layouts
I also run the site's
Twitter account
!!
★
I don't handle modding
If you need to bring anything up with the staff (including username changes and etc.), please file a ticket (preferably) or ask
minsu
or
jaywalk
!
★ Layout credit to
refuted
@LJ; I simply recoded my profile to resemble it, which I used before on LJ/DW. (Rules allow usage on/modifications for other sites)
★ Sometimes I doodle character designs for fun, they're in the easy/hard trade folders! Not considering offers for anything that isn't in either of those folders, sorry.
If you get anything from these folders, you're free to gift/retrade/resell. (If you're reselling though, I'd appreciate a message about how much you sold it for! In the name of research.) If I forgot to change the transfer rights on anything please let me know!
★ re: how my sidebar came about - I killed all the sidebar buttons and put all the links in the blurb section
Latest Bulletin
I've been spending a lot recently so I want to earn some of it back !! Honestly I'm neck deep in work at the moment so I won't be able to work as fast as I'd like to, but I'll try my best...!
PLEASE READ
---
About the files
1. These are not vectors.
2. Each one is 200x200, TH icon size. I'll give you the untextured/no text/no rounded corners version, in case you want to waifu2x them, plus a PSD with the flattened image + text layer on request.
3. Because they size up pretty decently with waifu2x, as an added precaution, I won't post them publicly without a watermark credit to you (or if you'd rather, I won't post them at all).
4. You can do whatever you like with the result, including crop/resize for icons etc. for personal use.
About the working process
1. As I'm pretty busy, these may take a while to deliver (I'll finish within 1-2 days of confirming an order though). As an estimate I'll probably be able to do maybe 1-2 a week...
2. These are also not first-come-first-serve, so I won't necessarily be doing these in order or may skip over them.
3. Please post each order as a separate comment in the comments section! You're free to withdraw your order at any time before I start on it, and there's no limit to how many you can post.
4. I'll reply in confirmation to forms and message you with my paypal address, please send payment within 24 hours! I'll start and finish in one sitting after that, no WIP sketches.
5. Font and graphic design-related stuff will be based on my own judgement! If there's something you absolutely must/must not have on it please specify, but I think they generally turn out better the more freedom I have! You can see samples in my characters gallery and stuff.
PRICING
---
Base price: $30
+ CHARACTERS
Only 1 character per icon at the moment.
I might decide to cameo other characters if you pick the gacha option below.
Joined icons (full price per icon)
You might want to specify how much space you want in between (default 0px)

+ CROP
1. GACHA (+$0)
Basically leave it to me to decide, may end up with anything - literally anything, even stuff like head out of composition/character facing away from camera (don't worry the other options will most definitely show the character's face unless you specifically don't want it to)



2. Bust to waist max (+$5)



3. Knee to full body (+$10)
These're pretty small so these might not turn out too well

+ BACKGROUND
1. None (+$0)
You might get a gradient or flat background, or maybe the text takes up the background. You might get a pattern but I wouldn't count on it.



2. Pattern/flat (+$5)



3. Actual environment (+$10)

STATUS
---
OPEN
FORM
Character name: (The name on the icon)
Refs: (Or a link to their page)
Theme: (What do you want this to focus on? It can be something like "stars/night sky" or something less straightforward like "her love for nature" or "the deep bottomless pit of his neverending sorrow". Or if you have a lot of info written up on their page I can try and work off what I feel defines them)
Extra notes: (If there's anything you want to specify?)
Options: (Specify one of crop and background, and also if you want it joined)
Total price: (Based on options)


Example:
Character name: Aria
Refs: http://toyhou.se/68.aria
Theme: She's a 3DS so something about popular 3DS games?? I've played Fire Emblem and Animal Crossing if that helps
Extra notes: This particular outfit is preferred http://toyhou.se/68.aria#255256
Options: 3. Knee to full body (+$10), 2. Pattern/flat (+$5)
Total price: $30 + $10 + $5 = $45
DONE
---
(gift)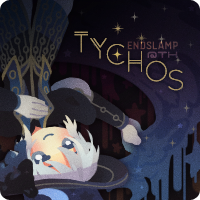 Featured Character