[NEW 9/6] - Charas UFS/T - One-Offs, CS +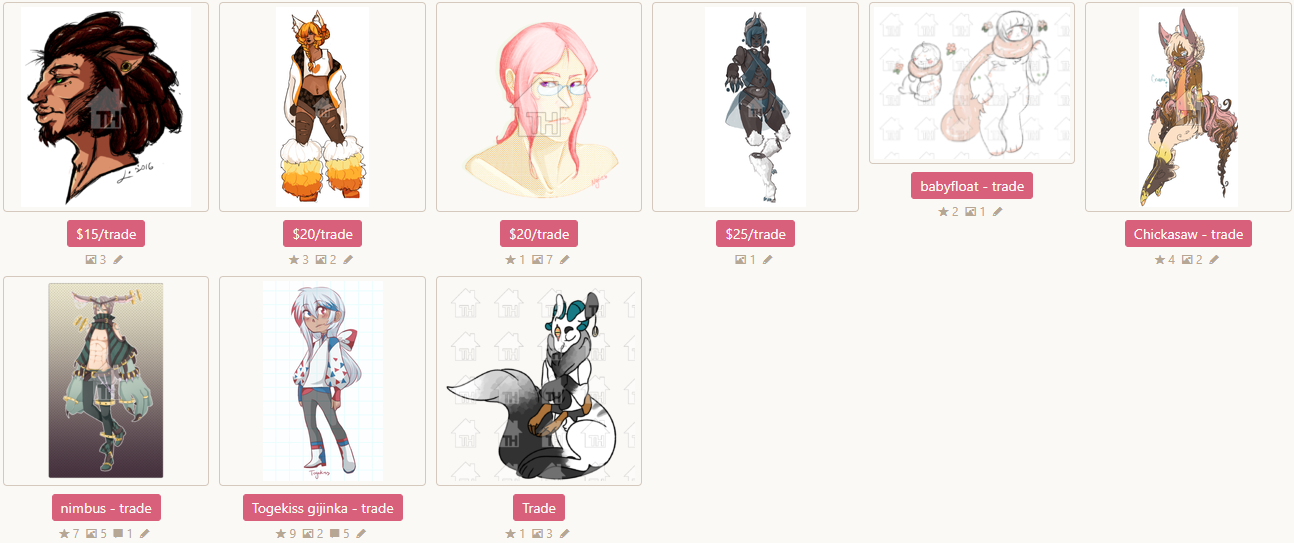 • Closed Species
• Would Prefer to Sell These
• Everyone with Extra Art



Not really looking for any more characters!  I'm trying to cut down so unless you have any of the CS I'm looking for, chances are I won't take a character offer!


I'm mainly looking for art on everyone who isn't in the sell tag!  Please show me samples and let me know what you're willing to offer if any of them interest you.


Willing to look at Leech Monsters, which are a cs by occultic on dA!  If you have any that you'd be willing to trade, hmu.  Also low-key interested in milkpups, pacapillars and gastrosnaps!  I doubt there's anything I have that would be worth trading for either of these species but I may be able to add art/$$ if you have one you're willing to part with.


Also looking for bookling and lapifora MYOs because I have characters in mind for them.


Paypal only for characters in the sell tag!  You can still offer art if you're interested in them, we're just more open to money offers on those particular beans.


If you buy any bean with RLC, I'll throw in a free mini chibi of the character you just purchased or anyone else you'd like!


Chickasaw and nimbus are both pretty tentative, so please don't be upset if i turn your offer down!  I've hit a brick wall with both characters and am pretty content hanging onto them and trying to bond again if I can't find any offers that I like.
I can be picky so please forgive me if I turn your offer down ;u;