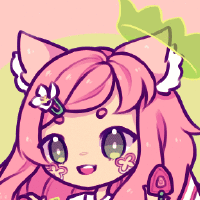 Profile
---
Dalton   |  He/Him
Traits
Face Mods
Thermosensors
Number of Halos
Location of Halos
Cooling Pocket
Speakers
Tail
Legs
Aw0005 Closed Species
Fragaria daltoniana
Named for the Himalayan Strawberry.

Curiousity Killed the... Wolf?
Likes to spend most of his time reading a lot of non-fiction books.
Met Andy when he was reading a bunch of plant books and was asking questions about it on online forums. They quickly became friends and ended up establishing a contract.

Playfully Helpful
Like a younger brother to Andy. Likes to be silly and make Andy laugh. Also like to meaninfully help others out - things like helping with math (because you know, computer), supplying one of the odd facts he's picked up from books, etc.