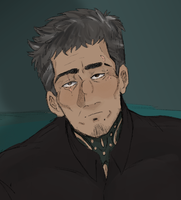 ---
Rokuro is his boss. Ryu is so loyal and devoted to him in every way. He adores him, and loves him deeply, knowing that he can never have him. He'll do anything he says, but he's not afraid to stand up to him since they've known each other so long. Ryu is Rokuro's right hand man, his second in command
---
Ryuzuo is his underling, his second in command, his right hand man. Rokuro trusts him deeply and has the greatest respect for him and his opinions. He's so dependent on him, and he knows it. He's also very protective of him. He knows his abilities well.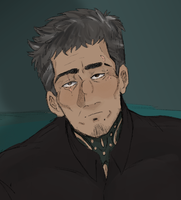 ---
He really admires Alexei for his dancing and looks. But he also later learned that he knew his mother. So that was a bit weird. He thinks Alexei is a bit of a brat, and he wants to teach him a lesson. He does like him though.
---
He hates being involved in Ryu's ganglife in any way shape or form. But honestly, he enjoys the stupid old man's company once in a while. Even if Ryu's a grouchy asshole.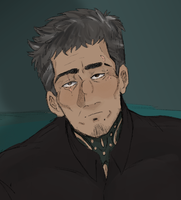 ---
Yoto is Ryuzuo's former subordinate Yoto was a brat when he worked under him, and now he's a prick working for Hitori with no shame.
---
Ryuzuo is Yoto's former aniki While they aren't working for the same boss anymore, Yoto has grown to respect Ryuzuo over the years, but sometimes, he really pisses Yoto off. He knows that Ryu is just a traitor deep down and wishes he stayed with the Silver Dragons. But Ryuzuo leaving did give Yoto his first promotion.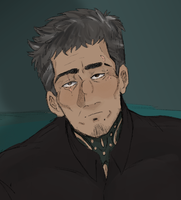 ---
Hitori is his former boss and father of his new boss. Awkward. No, he hates this man with a passion now. He's disgusting.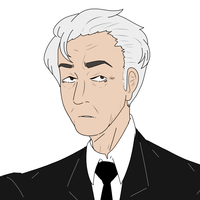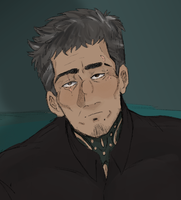 ---
Ryuzuo likes Dai a little because they're in the same group. But he's weary of him. He knows Dai can be an insubordinate little bastard
---
Oh! It's so much fun to pick on a grouchy old man. But he doesn't test him limits with Ryuzuo. He knows that he's serious.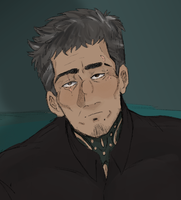 ---
Who the hell is this kid? Ryuzuo is so confused by him but he can't help but be a little intrigued. Travis is very pretty and very attentive. But he's also pretty annoying. Ryuzuo is a grumbly old bastard and he doesn't know how to treat the kid.
---
[AU] Travis finds Ryuzuo to be the penultimate in fateful meetings. He is obsessed with this old man, and is completely fine with playing second fiddle around him-- staying almost subservient in hopes of making Ryu satisfied. It's probably because he knows the man is a gangster, and doesn't want to get on his bad side... But he tells himself-- and Ryu, aloud-- that the old man is devastatingly handsome in his rough ways. Regardless, he rarely knows what would truly make Ryu happy, and gets under his skin very easily. Desperately wants his attention and affection.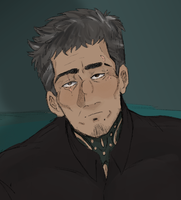 ---
"Good job for being a goodie cop. You're not too bad, I suppose." Wesley may be a cop, but at least he's a good guy. Ryuzuo knows how to cooperate the police well enough to not get arrested. A bit of a fatherly figure but very grouchy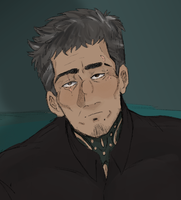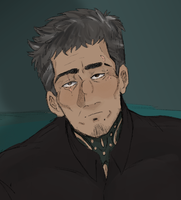 ---
Roman is really cute...and Ryu is so lonely. The boy seems to know exactly what he wants at times, but other times, he does the complete opposite! Annoying. But it's nice to have someone to let go around. He likes being able to naturally default into speaking japanese with him.
---
[AU] Ryuzuo is SO grouchy, mysterious, and incredibly dangerous-looking, but amicable enough to tolerate some random kid. Roman literally couldn't resist all the allure this situation offered. He loves getting genuine attention from 'jiisan', but also finds it easier to get hurt by the seasoned old dog's blunt remarks. This relationship, to Roman, feels too intangible to describe-- that bugs him, not that he'd admit it to Ryuzuo..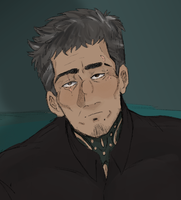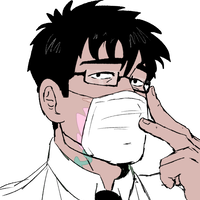 ---
Doctor / Tattoo artist "Ryuzuo's quieter than my other noisy clients. But that doesn't mean he's not just as stupid as them."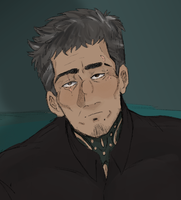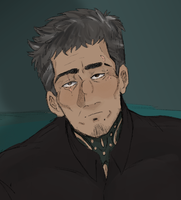 ---
Node is a bastard, but so is Ryuzuo. They have a lot more in common than Ryuzuo likes to admit. But Node's not so bad, except for the fact that the bastard has no shame.
---
[AU] Ryuzuo's an old grouchy thug-- this is exactly the kind of person Node likes to avoid at all costs outside of work. There doesn't need to be TWO assholes complaining that the world is stacked against them. They can understand one another, though it's hard for Node to come to terms with that. ...It's just better to steer clear of the guy.