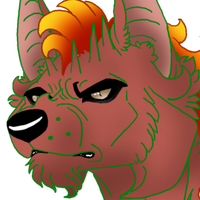 Basic Info
---
Species

SARS-CoV-2 (coronavirus)

Orientation

Aromantic-Hetero

Age

3 weeks (30-35 in human years), at death

Place Of Birth

London, UK

Personality

Serious, harsh, unsocial

Family

Lucius (father), unnamed virions (sons), Vesuvius (older twin brother), Loki (younger brother), Matthias and Frankie (nephews), Brooke, Scratcher and Meech (grandnephews), Vasiliy, Vladimir, Caesar and Umbra (great-grandnephews), other virions

Likes

Infecting and killing cells, being a pandemic

Dislikes

Humanity, soap, alcohol, immune cells

Based On

Chow chow x West Siberian laika mix, Mount Etna (Italian volcano)

Original Creator

Tat'yana Sippy
Profile
---
Prince Etna is a minor antagonist character from Virus Attack.
He is the younger twin brother of Prince Vesuvius and older brother of Prince Loki. He is King Matthias's uncle. In Uncle Etna's Death, it has been stated that Prince Etna died of a convulsive seizure, which was caused by a cytokine poisoning.
Prince Etna is designed and named after an Italian volcano, named Mount Etna.