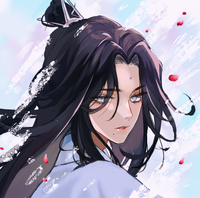 Profile
---
A strange teacher who holds many secrets. He carries a carefree attitude and displays himself to be rather aloof. Although he doesn't show it, he is rather cutthroat with his tactics. He has a bad habit of speaking his mind and not thinking too much about the repercussions of his actions.
Info
Associated Sect
White Cloud Monastery (past)
Stats
Relationships
Qiu Yuefeng
A former disciple of Lin Xueliang. Unknowingly, their fates become entangled with each others.
Xu Weiyi
A disciple under Lin Xueliang. A haughty kid who never seems to dig too deep into his teacher's past.
Trivia
He enjoys the taste of bland tea.

His birthday is on January 2.

His name is a play on the characters 雪 and 莲.

He does not know how to play the qin he carries.
Misc