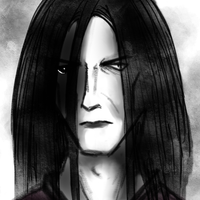 Profile
---
Zool
the one and only Death • bad-ass • scythe!
---
Name:
Zool
Age:
eternal
Gender:
mwell...
Race:
Denumbra
Height:
1m90 range
Build:
like you don't wanna make him mad
Role:
vital, but he secondary character now
Demeanor:
like he gonna punch you if you even dare look at him
Status:
I know, you won't
Theme:
"No"
Zool has always been. If you could ask him, he wouldn't even say as much, for Zool is a being of few words (and even fewer depending on what form he takes). When Tenumbra was torn apart by Aeyin, and pieces of her being fell to the world, Zool became the strongest, the closest one to Divinity despite never equaling the sheer power of Tenumbra. Through time, he evolved, took on a personality despite himself, took on duties never asked of him, and he became the embodiment of Death. Zool has always been, and will always be.
But why, then, has he been absent from the world for the past few centuries?
Character
Charisma:
Kindness:
Integrity:
Confidence:
Patience:
Intellect:
About Zool
Zool has always been. As far as his encyclopedic memory goes, he has always been what he is, he has always done what he does, and if you were to ask whether there'll ever be an end in sight, Zool would not deign answer.
And even when an end started to show itself on death's horizon, still Zool denied possibility.
However, stubborn a man as Zool was, he was no fool. When the Necrolore began to gain in force, in depth, in followers, Zool veered from his self-imposed duty as Death to hunt all things Necrolore.
Tireless, Zool pursued the undying in between two severed souls, aware that leaving the dead to roam would only strengthen the whispering entity beyond. Time, little as he grasped its passing, began to weigh upon his labyrinthine mind, for it was time that he lacked to track all renegade souls down.
And it is exactly that time which gave the undying one at the heart of the souls' world opportunity to grow, strengthen, and strike.
One day, as Zool stepped into the soul world to travel away as always he had, he never stepped back out.
His disappearance only gave the undying even more opportunity to grow, to strengthen, to overtake the planet one dead Rooted at a time.
With Death gone, the other Denumbra realized that even they were not eternal.
One of them set out on a quest to return Death to what it had always been: the best big brother ever.
Notes
Will
add
more
here
later.
Relationships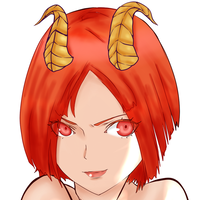 Ine [ she's sticky ]
Ine, the only Denumbra never to fear him. The only true Denumbra who, in a time long past, stood by his side. Though he'd rather have been rid of her recurrent appearances, he also never felt the urge to dispose of her. And he can't quite say why.