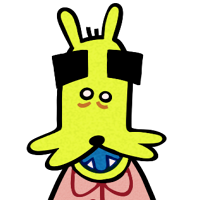 Profile
---
SPUDGE
DOG ALIEN | 32 | HE/HIM
About
An assistant to his landlord while also being roommates with the guy. Spudge not being paid for his work other than living rent free. He is a quiet, self kept, and a daydreamer.Overly polite with anyone that comes in his way.
Design Notes
- The two little hairs are not optional and must be included.
- His feet have no toes!
- Spud's ears are not actually his ears either, they're the same type of appendage as his tail.
Likes
Plants, kitties, violence
Dislikes
Heights, cottage cheese, loto tickets/p>