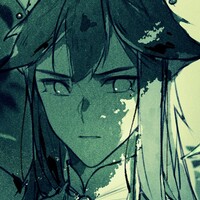 Profile
---
A polite, honest young man who has a strong sense of responsibility. However, he is short-tempered and has a look of anger on his face even when he is not aggravated. A military general who served under the Crown Prince. After the final conflict between the Manor of Fleeting Blossoms, he was betrayed by the Crown Prince and fled to a neighboring country for refuge. There, his fate collides once again with an enemy general and former martial brother, Lu Huanyu.
Info
Associated Sect
Jade Palace (past)
Specialization
Bow and Arrow
Stats
Relationships
Lu Huanyu
The current Marquis of the Fleeting Blossom Manor. A childhood friend of Wen Tianyou.
Trivia
He hates the feeling of water in his hair.

He likes it when Lu Huanyu is in his noodle form

He passed the imperial exam at a young age, but prefered the thrill of battle.

He is left handed.
Misc