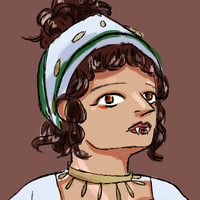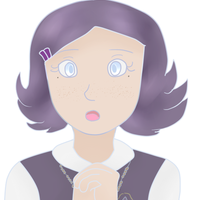 ---
"My knight in shining armour! My royalty! My light and love! My magnificent! My gladiator! I'm so glad I met you, I adore you!"
---
"My princess! My queen! My light and love! My eggy duchess! My empress! I love you more than life itself!"
---
"You make me happy! Thank you for always waltzing with me! You're so smart and clever and I can only wish to have half of your intelligence! :D"
---
"Thank you for all those times you've stood up for me and made me smile even on bad days. Honestly, you lift everyone's spirit up, it's hard to not like you."
---
"I'm so glad I found you. You're such a valuable member of this team. I appreciate everything about Eva. She's the best, even when she yells at me for being too overbearing."
---
"You saved me from that awful place. Thank you for doing so. We make a great team. I'm happy to lend my assistance to this team and I'm so very happy to call you part of my family."
---
"Uhhhh...... She's pretty.........." "Okay, but have you SEEN Eva? Have you SEEN how beautiful she is? She's absolutely amazing. She's impeccable, and not just her looks! She's an intellectual, a genius... Women like her are rare. I'm happy to know somebody as magnificent as Eva."
---
"He actually sees me for me and not my beauty... He acknowledges my beauty - I've always appreciated somebody who can do that. I'm glad to have Miko."
---
"As soon as Niam brought him home that day, I just knew that I had to look after him. He was so scared, but now look at him! I love my little Tyulenya very much; He's my own."
---
"Mama teaches me lots of stuff, and you'd better not ever do her wrong because I'll run after you and you will regret it! I love Mama the most, but don't tell the others that."