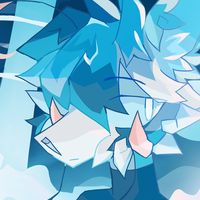 Profile
---
Mizu
pan | he/she/they | genderfluid
---
Funky lil dude with a shit ton of trama
---
Sunflower Basket
---
---
A lovely basket of flowers.
Cinnamonroll Bag
---
---
He has all the essentials
Special Perscription
---
---
Take one and calm down, cant let it out here...
Cigarettes
---
---
You dont need these...
code by xCaramelCookiex
Related
One of mizus closest friends. The two are almost never apart.
The besties. They annoy each other but still have a good time.
Jasper is like mizus older sibling. They dont see each other much but when they do mizu always feels at home.
code by Pinky