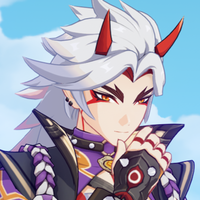 Profile
---
KEY:
Adore, mostly wanted
Likes
Maybe, but picky
No, just no
Close Key
DESIGNERS
Doctor_
Serperiorgleaf
Peiiche
Flopchoppies
Fluffkit (Munchy)
coolgamer404
_niobium
0097
Toongore
Arizona-TEK
Catsaur (Nyudex)
Honeybeest
Coffeerain2000
Maws/angelmaws
SPECIES
Scarfoxes & Impims
Demons & Angels
Monsters, Cryptids & Kaijus
Geckos, Fish (anthro) & other lizards
Howltars, Nemurolls, Cbunns, Jolleraptors, Chimereons, Starsnares, Xenolings, Ufogs, Dainties, Cerukomods, Hymmions.
Anthros (unique designs and species are pref. ie: no humans with just animal ears and tail)
Dragons, drakes etc.
Humans, Constellions (I don't like the species and will ONLY look at a con for their designs and I will most definitely void them.)
Naamaris, Loftars, Skullbies, Glisteners, Magiis, Blankats terracreatures, sproutmallows, musicmoos, Woolys, cosmuns, omnicron, malefistings, igons, umis, kulpera, Bellsnappers & Plafoons, sollems
PHYSICAL TRAITS
Horns, spikes, antenna, wings, multiple ears & multiple eyes
Masculine features
Short & poofy hair & unique short hair styles
Sharp teeth & claws
Unique eyes & coloured sclera
Long tails, shrimp tails, demon tails & big fluffy tails
Big ears & pointy ears
Any type of wings are a plus
Androgynous features
Medium & long hair
Chibis + child-like bodytypes
Feminine features (I just stink at drawing them)
CLOTHING/ ACCESSORIES
Big hoodies, Thigh high socks
Piercings, earrings & glasses
Collars & harnesses
Armour & weapons
Suits, uniforms & capes with fur trims
Big boots, platform shoes/boots
Tight & showing clothes
Dresses & skirts
PALETTES
Greens, purples & blues
Greyscle primary colours with one to four highlight colours
Neons & eye catching palettes
Red & blue combos + black, grey, white blue/red/green/purple
Tropical colour mixes (fx blue, orange, yellow, green
Very dark pallets
Colours that just don't go well together
Monochrome palettes
Solid or primary pink palettes
Natural colours (browns specifically)
Pastels or very light palettes that blends into itself
THEMES & AESTHETICS
Demon & Angelcore
Arcadecore
Space & Universe themes
Witch aesthetic & crowcore
Cyberpunk
Weirdcore
Plants & flower themes
Softcore
Natural themes
Food themes
THINGS NOT TO OFFER
Low quality / blurry characters
Characters on bases
Characters that are based on already existing characters (fx. from shows or games)
LGBTQIA+ phobic &/or offensive characters
Ripoffs / knockoffs of closed species
Characters with see-through parts (tanks, galaxy parts etc.)
Characters created for the purpose of being NSFW
ART / WRITING
Characters with thought out personalities
Characters with well fleshed out backstories that fit the character
Characters with a clear refrence sheet that's flat coloured and not messy
Characters with a breif bio to describe them
Characters with no refs, yet has at minimum 1 flat coloured art piece
Characters with no bio at all
Characters with no flat colored artwork or non fullbody designs (fx; no headshot characters where the only part that has been designed is the head)
Name triggers (for personal reasons I will not explain why, but DO NOT offer me characters with the following names): River, Salem, Asher, Nessie, Forest.