Profile
---
Pokémon Professor Assistant
Alice "Pokémon Assistant"
---
"There's so much to learn about the world of Pokémon, and I want to learn as much as I can."
Born in the small town of Pallet in the Kanto region, the long blue hair young girl named Lena is an experienced Pokémon Trainer who has traveled to several other regions around the World of Pokémon.
Like her friends, she started her journey at the age of 10, with her first Pokémon given to her by her father. She learned how to take really good care of Pokémon as well as her friends.
After getting a chance to show her expertise on Pokémon, she is given a chance to work at Professor Birch's lab as an assistant in training, hoping to soon become a researcher herself.
Details
---
Title
Professor Assistant
---
Hometown
Pallet Town, Kanto
---
Skills
Pokémon Care and Cooking
---
Likes
Learning about Pokémon
Cooking
Traveling
Reading
Her Friends
Dislikes
Evil People
Criminals
Misinformation (Intentional)
Harsh Words
Losing Friends
Personality
---
Good Traits
Alice is very kind to people and Pokémon. She is very knowlegeable about Pokémon and often shares what she knows if anyone has questions.
Bad Traits
Alice prefers to do things by the book, and isn't one to be adaptive. She works on this, but at least she gets use to expecting the unexpected.
New Goal
Her interest in becoming a Pokémon researcher actually started as a suggestion made by Professor Elm back in Johto. She kept the idea in mind and decided on it after the idea came up again, this time by Professor Birch.
Hobbies
She loves to read, though it's more about nonfiction. She also enjoys cooking, inspired by her father.
Pokémon Knowledge
Alice has shown to know a lot about Pokémon, including behaviors and physical traits. She even made a sculpture of an adult Kangaskhan out of snow nearly perfectly. What she doesn't know she learns through reading or personal experience.
Battle Skills
Alice is more interested in observing battles than partaking in them. However, during situations involving enemies like Team Rocket, she will battle, showing average battle skills that she picked up from her friends.
Pokémon
---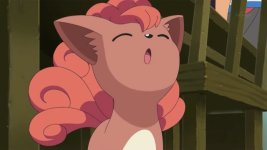 Vulpix is Alice's first Pokémon that she started with on her Pokémon Journey. It knows how to battle and is often her key Pokémon to battle with in case of emergencies. So far she is still unevolved.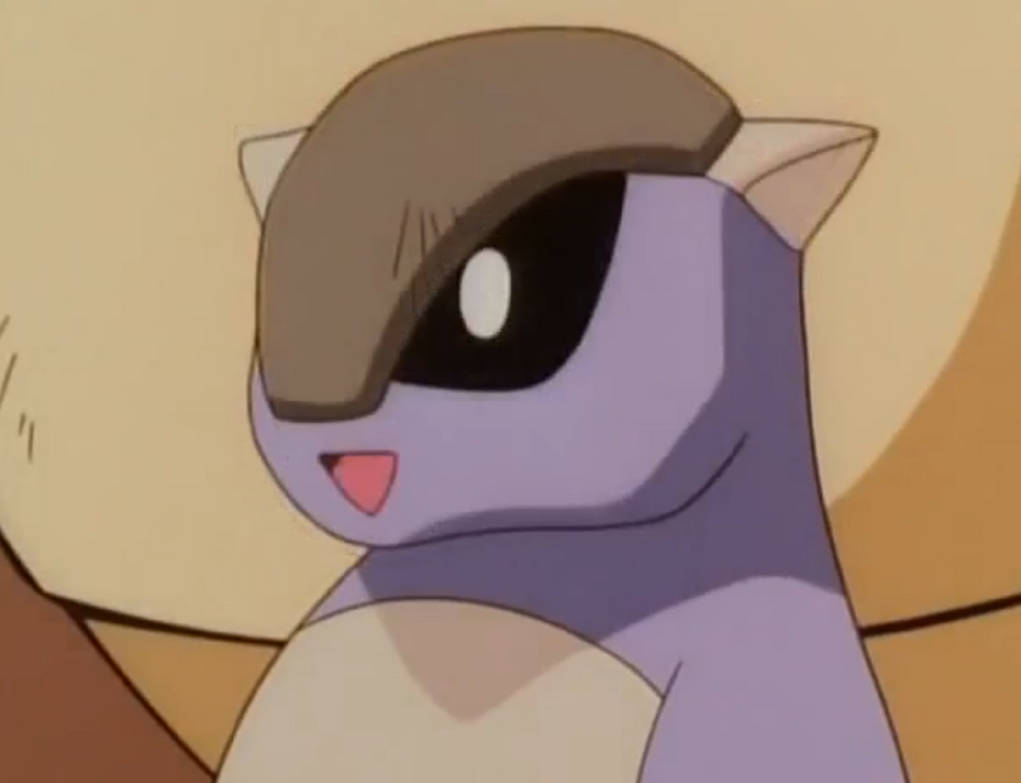 Alice has cared for this little Kangaskhan when she hatched from an egg she received in Johto. Like other baby Kangaskhan, she will often stay close to her parent rather than explore around like Lena's Togepi did. After some time later reuniting with her friends, Alice reveals her Kangaskhan grew up into an adult and now cares for her own child.
The rest of her Pokémon team information is being worked on.
Summary
---
Family Past
Alice has no recollection as to who her mother was, only being taken care of by her father. It was likely that something happened to her around the time that Alice was born. Thus, she understands the pain that Lena feels about missing her mother. However, she stays strong and doesn't weep when thinking about her.
Information
If you're looking for support and encouragement, then Alice is the friend you are looking for. Sweet hearted Alice has a big heart for Pokémon and her friends that she'll do anything to help, whether it be aid, support, or a nice meal. Alice started her journey along with her friends David and Lena, traveling with a simple goal of seeing the world and learning more about Pokémon. Though it seems like she knows a lot, she will claim that she still has a lot to learn. Since she has no goal that is like David's or Lena's, she doesn't have much doubt in her, yet she does show her concern when her friends are doubtful, and she does concern herself if she is providing proper care for the Pokémon that are under her care. Fortunately for the cooking aspect, she is a very good cook and was even complemented by Brock, who has years of experience cooking for his family and friends. She had been practicing cooking since she was still a kid living in Pallet town, and that helps the ever hungry David.
Alice has gotten to take care of some Pokémon that others have never gotten a chance to care for. One of them is a very tough Cubone that opened up to her after showing that she cared. The other was a baby Kangaskhan, who is not as adventurous as Lena's Togepi, yet there was one occasion where she did get lost in town. Alice's care and interest in Pokémon as well as her desire to learn more about them had caught the eye of Professor Birch. In fact, he made an offer to have her join his lab as a professor assistant, to which she accepted sometime after David's Battle Frontier challenge. She now studies at Professor Birch's lab in a position similar to what Ash and Goh have at the Cerise Lab. She wears a white lab coat and a pair of glasses and is often aiding the professor in field research, though she still has a rough time on his jeep due to his driving.
Trivia
The first dish she ever cooked on their journey was Ramen, which is David's favorite dish.
Alice isn't one to believe in the supernatural, though she is aware of the abilities of ghost type Pokémon, thus she tries to explain things with facts, though it doesn't always help her friends.
The glasses that she wears while being a Professor Assistant are for tasks that require careful reading, though she keeps wearing them after being complimented about them by Professor Birch's assistant, Joshua.
Alice has a few Pokémon that were also obtained by her friends, but as different regional varients.
She seems to have a crush on Professor Birch's assistant Joshua, often blushing when he is mentioned or when he compliments her.
[ Best Friend ]
Lena and Alice have been friends since they were in preschool together. Alice is a friend that Lena can confide in if she wants to talk about things that she can't talk to anyone else about.
[ Best Friend ]
The two became friends when David moved to Pallet Town around the age of 8. Traveling together, Alice would help share some good skills for David to use whenever he does travel alone.
HTML by Eggy