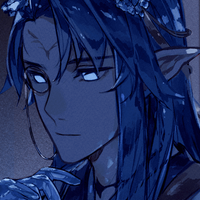 Profile
---
Haunted by a stranger's touch, Lu Huanyu stumbles between a reality and a gruesome dream. Captured by the enemy camp, he was tortured and interrogated to the brink of death. He wakes up to find himself back at his manor. After the war, the Manor of Fleeting Blossoms was left in a miserable state. Although estranged with the remaining sect members, they attempt to rebuild their relationships with one another.
A Marquis who holds a kind and gentle personality. His voice is said to be deep and serene, projecting an air of authority to those around him. He wears a tender smile on his face and has a passion for calligraphy and medicine. A cremated flower with no will to live.
Info
Associated Sect
Manor of Fleeting Blossoms
Stats
Relationships
Wen Tianyou
The General of the Jade Palace. Formerly the martial brother of Lu Huanyu when they studied under the same teacher.
Trivia
He enjoys the sound of cicadas in the summer.

He enjoys relaxing by the riverside and doing house chores.

He enjoys playing the erhu and doing calligraphy.

He is learning how to use his prosthetic arm.
Misc