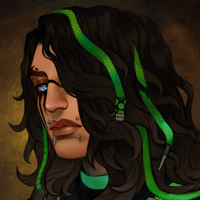 ---
Nick view's Gigamigo as his literal guardian angel, and worships him quite often. Despite Nick viewing Giga as holy, he also realizes he is responsible in part for Giga's health, and takes care of him well.
---
Gigamigo is a big ball of love, so when he noticed that Nick was suffering, he did what he could to brighten the boy's mood. Eventually he became stuck to Nick, being too loyal to ever leave his side, no matter what.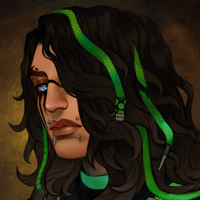 ---
Despite Nick creating her, Nick views Ellie as sort of a mother figure; kind, tender, and caring. He does his best to ensure she's always functioning properly, and would kill for her. Literally. He's done it before.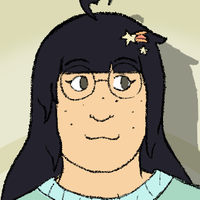 ---
Ellie looks up to Nick in a grateful manner, viewing him as weak in spirit but powerful in skill. She cares for him the best she can, and tries to help him process is traumas.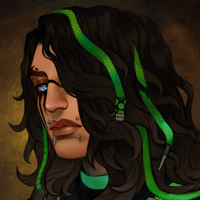 ---
Nick and Matilda often bully each other with empty threats of murder, and also trying to re-traumatize the other via their old trauma. Nick refuses to accept the role of being the younger sibling, and also openly rejects any family traditions that Matilda has brought into the family. Nick openly mocks Matilda's religion, but, in return, Matilda mocks Nick for being abused. The two constantly metaphorically wrestle for dominance, with neither ever coming out on top.