Profile
---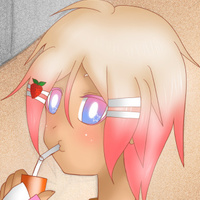 Khaeus "Kel"
Personality
Kel is a peppy young man who uses his cute appearance to hide his true identity as a demon.
Background
Being actually a demon, Kel (or Khaeus, of his true name) loves encouraging humans' worst habits to corrupt their souls and create more demons. Because of this, he is a frequent accomplice to the Candykiller's crimes, assisting her by providing her with information on her targets. He finds her thirst for blood absolutely hilarious.
Design Notes
Base colors (human)
Outfit colors (human)
Base colors (demon)
Outfit colors (demon)
Kel is in dire need of a redesign...it's coming I swear.
credit
(Code heavily edited by me)