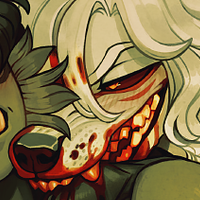 Profile
---
Annan Todd
Cynical • Grumpy • Sadistic
---
Name:
Annan Todd
Age:
October 24, 1992
Gender:
Male
Species:
Fox
Height:
6'4"/193cm (Anthro)
Build:
Lean
Role:
Surgeon with no degree
Demeanor:
Tall and Intimidating
Alignment:
Chaotic Neutral/Evil
Playlist:
"I don't need friends, they disappoint me"
Voice: Terrance Zdunich
Likes: Storms, rain, autumn, black teas, berries, raw meat, knives, blood, sewing, wood carving, musicals, horror movies, music, cleaning, good hygiene, sex
Dislikes: People, assholes, socializing, making friends, germs, sick people, dirty/cluttered houses, poor hygiene
Annan is grumpy and cynical to the core. He hates people and he isn't afraid to show it. He is extremely intoverted and prefers to work and be alone and gets exhausted really easily if forced to talk to people for too long. He tends to hide his terrible attitude behind a stone cold pokerface for the most part, playing nice until someone pokes him a little too hard (which isn't hard to do at all). He has absolutely no patience for people and will lash out fast and hard if provoked. His lack of empathy makes it really hard for him to realize how much he has hurt someone or even care when he does. On top of all this, he has an incredibly sick sense of justice and will hurt/kill those he believes deserves it. Yes I said "kill" this man is a full fledged murderer :flushedemoji:
Character
Charisma:
Kindness:
Integrity:
Confidence:
Temper:
Intellect:
Story
Had feelings for a certain cat :heart: cat hurt his feelings :brokenheart: he went all yandere psychopath like ashfur in warriors :knife: cat in basement :flushed: timeskip and now things are all better with cat and cat is his whole world and cat likes him back :pleading: :revolvinghearts:
Fun Facts
His bracelet was a gift from Adrian. It's very important to him so he never takes it off.
Adrian named Annan in an attempt to make fun of him, the name stuck.
Despite being incredibly horny, Annan is demisexual and won't do it with just anyone.
He is a clean freak and thoroughly cleans both him and his house every day.
He lives in a house in the middle of a dark dank forest stuck in perpetual Autumn.
He is a shapeshifter and uses the ability to manipulate others.
Relationships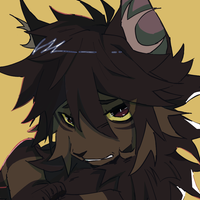 Adrian Skellyton Lover (Hostage)
My first favourite torture subject ;)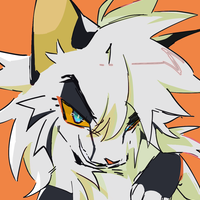 Nitty Hostage
My second favourite torture subject :)