Profile
---
"With the moon on my side, I can't lose in this world!"
School Grade
High School GED
---
Role
Stillwater Counselor
---
Traits
Moody, Guarded, Smart
A counselor at Camp Stillwater. Practices witch craft and teaches her children to create totems of their loved ones.
Not one for many words, Tegan spends most of her time listening to what others have to say. She's able to read between the lines very well and understand the truth behind someone's words. She smokes up almost every single chance she can get and would rather dance around with strangers at concerts than be anywhere else. McKenna is her half sister and together they are inseparable. Tegan has had to bail her sis out of numerous situations but she does it with love.
Likes
Full Moons
Scaring Kids
Punk Music
Her Sister
Trivia
Is allergic to nuts
Collects tarot cards
Is scared of the dark
Doesn't talk much
Dislikes
The beach
Loud Children
Talkative People
Camp Stillwater
Related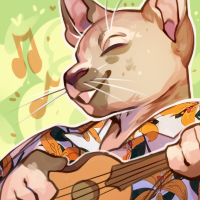 Cousin
Link is the whole reason that Tegan is at Stillwater. He loved it so much that his mom mentioned it to Tegan's mom and now Tegan and McKenna have to spend their damn summer at this camp.
Counselor
Nancy is effortlessly cool in Tegan's eyes. Without realizing it, Tegan is almost always looking for validation from Nancy. In all areas of life really, even in spooky shit. Maybe Nancy wants to hang out sometime.
Half-Sister
McKenna may be a half-sister but Tegan believes that they were always destined to be together as family. These two get each other on a whole other level.
---
HTML by lowkeywicked | Edited by Toucat