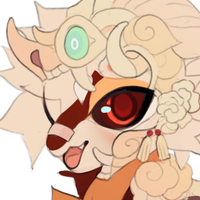 Profile
---
Her name means "beautiful"
Anong came from a wealthy Tea family, however she didn't have the best relationship with her parents, leading her to run away around her teens.
Anong looks up to fighters, and wishes to be one. (Idk if that will happen lol) but even without the linage she has built up a reputation to put up a fight if needed, leaving her with a few scars.
Made her own business of a Milk tea cart. Very small business, does not make a lot of money. But she is content.