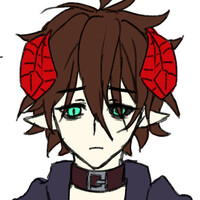 ---
To Alco, Yed was originally a convenient, if unplanned, possession. Now, he's a companion he can't seem to be able to get rid of. He visits Yed every night in his dreams, intent on corrupting his mind further, but this backfired, as Yed instead developed an obsession for Alco, which he expresses by bullying him in various, usually perverted ways. Alco figures he might as well feed off of Yed's unexpected lust, it's a silver lining.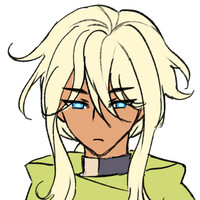 ---
Yed isn't particularly bothered by the fact that Alco is possessing him, finding it freeing, even. In a somewhat twisted way, he is thankful to Alco for liberating him from his clan. He likes teasing Alco, usually by trying all sorts of perverted stuff on him when they meet in dreams.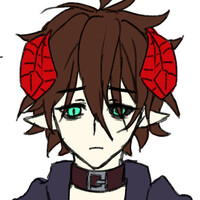 ---
Alco is absolutely terrified of Xadentina, and is always a bumbling mess whenever she summons him to help her on errands, doing his best to finish them quickly and well so he doesn't have to be near her longer than necessary.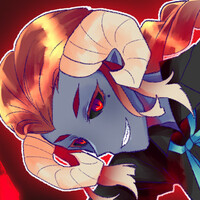 ---
Xadentina appreciates Alco's fast and efficient work whenever she has him work for her. She doesn't seem to realize that he's scared shitless of her.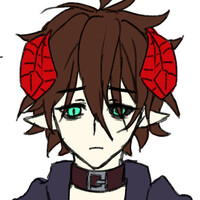 ---
Alco regularly meets Cedesine whenever he and Yed go through the plains. He finds her very off-putting, not trusting her friendly attitude, but does appreciate her help whenever they need to avoid hunters.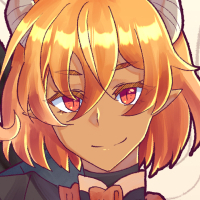 ---
Ced thinks it's cute how flustered Alco gets with just a little teasing, and does it as much as she can. She provides him and Yed with information on hunters, so they can successfully avoid them.