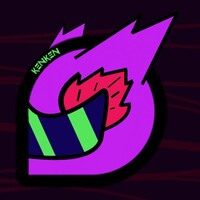 Basic Info
---
Favorite Middle-Earth Name

Faron: Sindarin, Sufficient One

Favorite Mando'a Saying

Su cuy'gar! – "Hello!"; literally: "So you're still alive."

Quotes

"Some people like the easy options of man and woman, but some people have more to think about."

"It's okay to not know everything. There are lots of things to know. When you don't know something, you need to ask for help."

"It's always good to be as inclusive as you can. People are often left out of important conversations because the people hosting these conversations aren't looking for them. They're looking for people like themselves instead. There's only so much wisdom one group of people can come up with. You can't just learn from one type of teacher. You need to study other teachers and other ideas."

"Even if you grow up in a bad family, you can still turn out great! Likewise, even if you grow up in a good family, you can still become a bully."
Profile
---
agender.
co-created with my dad years ago for stories we told during car rides!
loves reading and staying on the ship.
Circe by Madeline Miller.
He's also got his eye on:
The Song of Achilles (also by Madeline Miller).
Kaikeyi by Vaishnavi Patel.
The City of Dusk by Tara Sim.
The Witch King by H.E. Egmon.
The Kingdom of Copper and
The Empire of Gold (both) by S.A. Chakraborty.
Mando'a color meanings: white = a new start; green = duty.