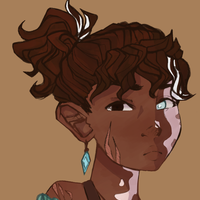 ---
Was on the verge of trusting him but after he stole her mother's necklace she started really hating him. Now that she knows that he didn't have a choice, she forgives him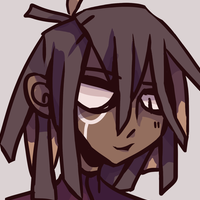 ---
Thought she was pretty nice, but was forced to steal her necklace. Try's to avoid her now.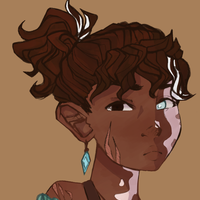 ---
She would love to spend more time with her but she doesn't want her to get involved in the mess she calls her life. Feels very bad for leaving her alone so many times.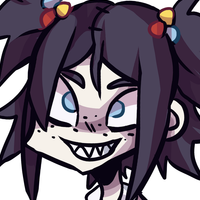 ---
May is her only friend, but they never hang out together. She doesn't even really know her. Still always happy to see her, if she does. Would love to visit her sometimes, but can't ever find her.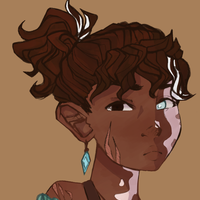 ---
[New] Still isn't super comfortable around him, but actually trusts him a lot more now. Sees him as some kind of uncle. She likes having him around, even though she wouldn't really know what to talk with him about. [Old] Doesn't fully trust him yet, especially not after finding out that he murders people in this free time. But she knows that he's trying his best and since her friend trusted him too, she doesn't see why she shouldn't either.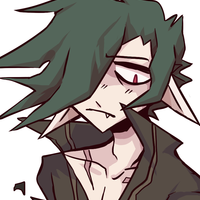 ---
[New] Started caring for her alot. Still doesnt fully know how to talk to her tho. Shes part of the family now. [Old] Thinks she's got a good heart and feels sorry for her. Hates to see her sad or depressed and is happy that she's found some new friends. Still has to figure out how to talk to her.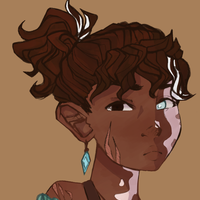 ---
May didn't know how the cope with Sylph's overprotective behavior, that's why she often started arguments with her and hurt her really bad. She now understands the reasons for that behavior and mostly stays in the realm voluntarily. Nevertheless, she loves Sylph very much.
---
She's basically her grandmother. Sylph was the first one who found her after she stranded in Oasis. After she heard what happened to May in all those years she felt awful and gave herself the fault for it. She's now trying to protect her as good as she can.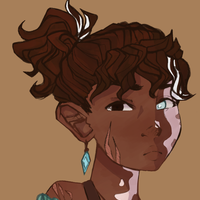 ---
[New] absolutely hates him and can't stand him being around her and her friends. Doesn't care that he technically helped them. [Old]Doesn't trust him but thinks she has to give him a second chance since she gave Naila one too. Growing more suspicious about him though.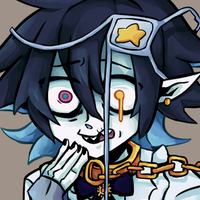 ---
[New] Just an obstacle. [Old] Is using her for fun sometimes. Doesn't want to exeggerate anything, but still can't resist sometimes. Try's to make her think he's got a spark of 'good' inside. Loves to get her in trouble, too.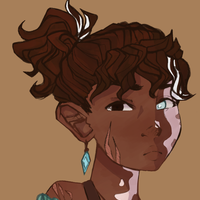 ---
Doesn't mind having him around, actually tries to get some advice out of him every now and then.
---
Got some minor fatherfeelings for May. Like's to visit her every now and then. Thinks she's weak tho.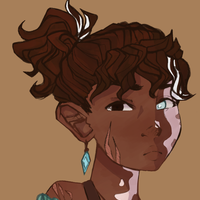 ---
One of the reasons she's trying to be more positive and friendly. Isn't really sure if it's actual romantic love she feels for Ana, since she always thought she could never fall in love with anyone. She's trying to push it aside as much as she can, since she knows that they can never be together anyway.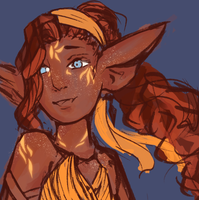 ---
[New] though she had a crush on May in the beginning, she's starting to feel like her feelings might not be right for various reasons. Still trying to be a good friend, but getting very confused about what she actually feels for her. [Old] One of the first people she met together with Alex. Feels glad that she isn't the only one left of her species, wants to teach May many things about her home and culture. Slowly falling more and more in love with her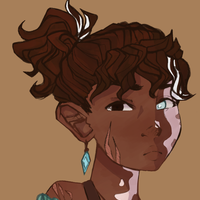 ---
[New] Very happy that he's getting to live in a more stable environment and that he can follow his passion once again. [Old] Her best friend (together with Naila). She wants to help him to get out of his misery but doesn't know how. Wishes they would spend more time together to get and talk through everything, but also wants to give him space. She loves him like a big brother, but sometimes she gets scared of him when he's drunk and acting mean.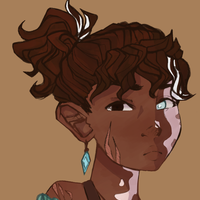 ---
Hates him with every inch of her soul. Thought he was scary when she first met him and always had a bad feeling about him.
---
Lovely and so full of life, even tho she's dead! He loves her soul! Would fit just right in his collection~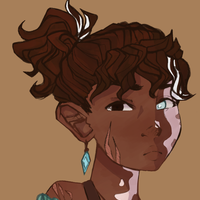 ---
Alex joined their group in a really messy time, when everyone was still hurting over his Mother's death. In the beginning May didn't know what to do with him, but now she feels responsible for him and wants to protect him from everything.
---
FUCKING. LOVES HER! Only has good memories about her. Even tho he's sometimes annoyed that May wants to protect him so badly. He can protect himself, thank you. She's not his mother, is she...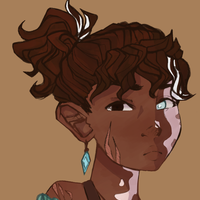 ---
[New] Ever since Nai has been revived, she's been feeling a lot better and more hopeful. Missed her a lot and is happy that she's getting to start her life over, though she's still very traumatized from her death and fears that someone might take her away again. [Old] They probably had one of the most complicated friendships with many many ups and downs. Nevertheless, in the end May loved Naila more than anything. She tried saving her but it didn't work, now she blames herself for her death