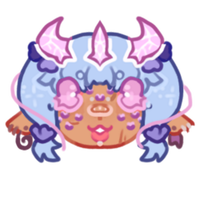 ---
               "Mo- Boss. I just finished patrol, if there's nothin' else I'll get going... also... thanks for the cookies. They were great."                                                              [Daughter]                                                    Chūsei walks a line between treating Crow as her mom and treating her as her boss. It's a difficult line and she is torn between her familial love and her need to show her respect for her Don. Occasionally she trips up and calls Crow mom in front of everyone, and it seems to be only Chūsei who cares how she treats Crow, as everyone else just carries on as normal. Nevertheless, she hopes a great deal of love for her mom and owes a lot to her, her primary drive in life is to be better than anyone else to make Crow proud. Though Crow often says how proud she is everyday. Chūsei remembers nothing of her parents before they died, but she enjoys hearing some of how life was before the war destroyed all they would have known, and also thanks to Crow has the opportunity to indulge in some of the culture she would otherwise have missed.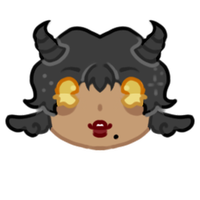 ---
               "Chūsei, I received another shipment of Japanese confectionery, would you like to have tea with me?"                                                              [Mother]                                                    Crow never expected to have to raise a young girl on her own, but when she offered sanctuary to Chūsei's family during the war she accepted them into her home and family. Chūsei was only young when the bombs fell and was instantly thrown into a dangerous world. While she cannot stop Chūsei from getting involved in fights, she can ensure she's as safe as possible, and spoils her whenever she gets the chance. Crow openly treats Chūsei like her daughter and is highly protective of all her family, but often tries to stand like a wall between Chūsei and the mistreatment of the Japanese Kirin Clans. In softer moments, Crow calls Chūsei 'mi tesoro', though it both embarrasses Chūsei and makes her happy. Crow sometimes worries that her parenting could never stack up to Chūsei's original family, and tries to bring as much of her culture into their lives as she can.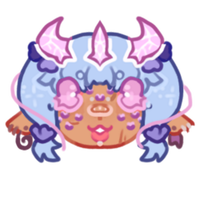 ---
               "Come on old man, those cigars are gonna rot ya teeth then ya gonna be even more ugly than ya already are."                                                              [Family]                                                    Chūsei treats Gavroska like an old decrepit man, and views him as her grandfather, much to his chagrin. She treats him with no audible respect, and often insults or teases him every chance she gets. Despite her troublesome nature, she does respect his knowledge and loves his stories, and her bullying is actually a form of affection. They clash a lot about her recklessness and need to prove herself, and him being torn between keeping her safe because she's young, and trying to teach her all he can so she's not caught unawares. She's also stolen wine bottles from him before now, just to hide them around his office, leaving notes like a easter egg hunt. He always cracks them and she's decided she'll keep doing it till she wins. She thinks the scariest thing about him is if they'd met when he was younger they'd be like a mirror image. A disastrous mirror image.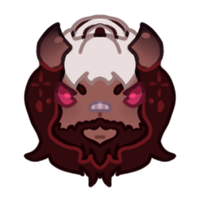 ---
               "Kid, you should probably take safety more into consideration ye? Take it from someone who knows and learn from my mistakes"                                                              [Family]                                                    Gavroska feels tired whenever Chūsei is around, primarily because she's got so much energy, too much energy. She is always trying to prove herself, throw herself into anything she can, and earn everyone's belief that she's worthy of being Crow's daughter. He does consider her a granddaughter, and he just wants her to be more careful and learn from his mistakes, sadly his storytelling to teach her lessons ends up just making her more excited for a life of danger and rebellion. He indulges her pranks and trouble, and enjoys her little challenges though would not admit it. Gav sees a lot of himself in Chūsei but is comforted that at least she's surrounded by family who love her. He is slightly envious of that, but more than anything enjoys being a part of it. He returns her playful barbs with some of his own but is always careful to treat her well, and with acceptance.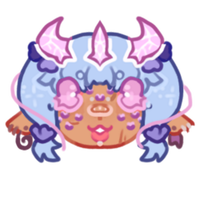 ---
               "Come on Nathi! Guess who got one of Boss' best rocket launchers, and a turret! I didn't even kno' that kinda shit existed!"                                                              [Family]                                                    Chūsei and Iminathi are incredibly similar, to a very dangerous degree. They're competitive and passionate. They met because Chūsei thought the fight Imi was embroiled in looked fun. They took to each other after that. Not dissimilar in personality, they egg each on, and each try to one up the other in a playful camaraderie. Chūsei sees Imi as an older sister, the cool older sister you tell all your friends about and idolise. This relationship brings on a lot of worries for everyone else, who then have to damage control. Despite their childish relationship, Chūsei picks up on a lot of Imi's self worry and pain and tries to distract frim it when she can, like a sweet younger sister that just wants her older sister to smile. If the two are seen together you can almost promise there will be an explosion, the two almost never spend their time together doing quiet activities.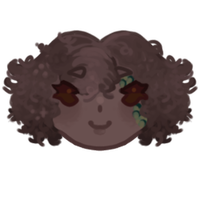 ---
               "Hey lil sis, ya fancy going out for a bit? There's a gang causing the boss some trouble, let's go show 'em why that's a bad idea!"                                                              [Family]                                                    Iminathi is probably not the best role model for anyone, least of all an impressionable teenager. When Imi first met Chūsei she was nursing a bullet wound and the younger girl came into the fight swinging a decorative bat. The two only got closer from there. Imi loves her role as big sister, due to her own family being... anything but friendly, she never really had chance to treat someone else like family, and having someone to take care of and spoil makes her incredibly happy. The two are almost inseparable and Imi teaches Chūsei in combat, and new weaponry, she also helps Chūsei collect stickers for her bat. Imi notices Chūsei's need to prove herself and so tends to help her stay above and beyond anyone who would say she was not great and proven in all she does. Iminathi absolutely loves showing her little sister off to others.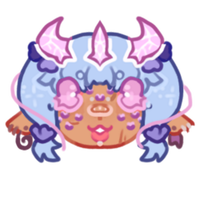 ---
               "Hey, hey! Thulani, can we go for a ride? In that fancy new red car ya stole? Pleeeeease? I bet it goes super fast!"                                                              [Family]                                                    Chūsei thinks Thulani is kinda a weirdo. At first she thought they just never wanted to talk to others, or were flippant and rude. When she found out he was just mute she started to pick up on their other emotional and communicative cues. Because she spends so much time with Iminathi she inevitably spends time with Thulani and sees them as a strange big sibling. Chūsei sees Thulani as a figure of calm, they rarely show a good deal of emotion and are very careful to keep both Iminathi and Chūsei in check when they're in one of their chaotic moods. Chūsei is also enamoured with how fast Thulani can drive, regardless of vehicle, so often asks them to teach her how to ride, and to take her out for a spin in one of their cars specifically. While they're not as close as some of the other members of Venezia, they're slowly growing closer over time.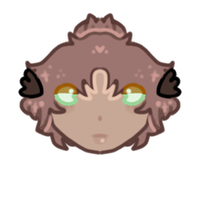 ---
               "..." Thulani loosely gestures with a soft smile, 'Did you finish reading those notes I gave you on proper engine care? We can piece together this thing today!'                                                              [Family]                                                    Thulani had a hard time adapting to Chūsei, she was a lot like Iminathi when they first met, and it took them a long time to accept this. Thulani warmed up to her when she showed interest in the vehicles they took care of and drove, and began to teach her about them, and how to care for them. They appreciate how eager to learn and improve Chūsei is, even if her excitement is hard to keep under control. After joining the Venezia, Thulani calmed down some, so offers a form of calm and helps to calm down Chūsei when she gets too excitable, and keeps her and Iminathi's energy in check. Thulani isn't used to family, their original gang being very cruel and selfish, but they enjoy the camaraderie they have now and consider Chūsei a little sister, one who needs more guidance and protection than she'd ever hope to let on.