---
Felt the urge to be nice to him, even tho he could be annoying. He didn't really do something, so she couldn't really hate him.
---
She fucking loved that stupid brat so much. She let him stab her. Almost kill her. And knew very well that he wasn't good. Still she didn't do something against it, maybe...she didn't care enough after all. But I swear to god she will crawl out of hell if he does something to her family.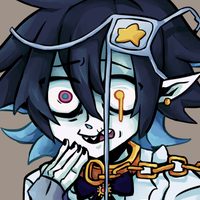 ---
Hated her but she liked him, so he stayed and acted friendly cause people liking him are rare. Would've forgotten her already, if Alex wasn't reminding him everytime.
---
Loved him VERY much. Loved traveling with him and doing the great and dirty stuff. The Stuff that Billy always was to afraid to do. She was always glad that Whisk met someone he actually loved and could be happy with. And she is very glad that Whisk can continue that and live on.
---
Really misses her and is still kinda sad that she died. She was the only one who was as strong as him. Loved to travel with her and Karo.
---
They had a VERY complicated relationship for a very very long time. But Naila loved her so so much and cared for her in so many ways. And experienced regret in such an awful way... She is so so happy that May gets to live on. Please take care of Alex, my deer.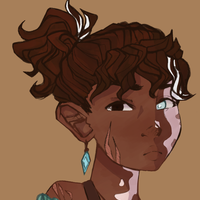 ---
They probably had one of the most complicated friendships with many many ups and downs. Nevertheless, in the end May loved Naila more than anything. She tried saving her but it didn't work, now she blames herself for her death