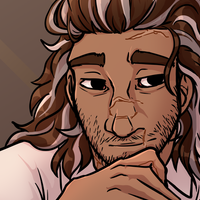 ---
I've had conflicting information on how I'm supposed to treat Turing from those around me, and of course feel like I've massively insulted him. Hopefully we get a chance to start a new. I still am not sure how he exists or what he is, but I've seen weirder.
---
He has some odd ideas about AI for his time, and seems to have expected me to be a service robot of some kind. That said, we met in strange circumstances, and I'm sure with a bit more information we can work things out!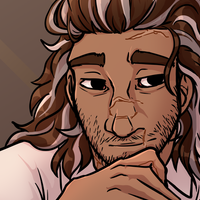 ---
He's assertive, cocky, jumpy and loud. But also has a heart of gold bundled under all that tough exterior, and I'm a sucker for that. I wonder if he'd be less aggressive if he was somewhere he could feel safe...
---
Manny-Manny is-he. Manny is- So Manny is super nosey and doesn't know when to stop bein a dick and look the other way with those pretty brown eyes a' his an' he flirts to distract from stuff he don't wanna talk about an' to smooth stuff over he flirts so fuckin' much it's really fuckin' distractin' an'. An'. Damn it. Fuckin'. Damn it Manny.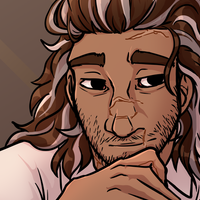 ---
Chidori has always been a smarter kid for their age, and I'm glad to know they're around to help out Kazuya now... even if the death part is less good......
---
-MANNY! LDFJLDJSFLDJSFKJ HE'S HERE???? HOLY SHIT????!?!?!? I WANNA TALK TO HIM RIGHT NOW.-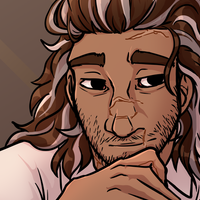 ---
Owain has always had some sort of one up on me since the day I met him. Our younger years were more obviously competitive, and while he's humble about it now, I'm still very aware of how competent he is compared to my mess of a life. I'm in awe of it... I wish he'd look after me, honestly...