Profile
---
---
Birth date
14/04 [DD/MM] Age: 20
identity
Bisexual female (she/her)
Nationality
(EN-JP) British citizen
build
159 cm, slim; ectomorph
personality
ESTJ, The Achiever
occupation
Fashion/Magazine Model
Languages
English (mother), Japanese, KR, CN
known family
Father, mother (alive)
---
Sara is half Japanese; she and her family spent her childhood abroad in England. Her parents pampered her and she was often offered to star in commercials or do modelling.

As a child actor, she gained a lot of popularity. She was subjected to unwanted contact from those in specially higher positions, such as managers and producers. Eventually, her parents found out and quickly decided to move to Japan.

Now, Sara is a social media influencer, and she often does modelling for various publishings. She owns a café and has her own fashion brand she is working in collaboration with a close friend.
---
TBA: idk if she would have any triggers. DR sara definitely would :pleading_face:
---
---
Efficient
Polite
Sweet
Caring
Ambitious
---
Insensitive
Picky
Envious
Stingy
Prideful
---
Skinship
Cooking meals
Glamourous aesthetic
---
Being alone
Going on a diet
Owning primarily green things
---
She debuted in acting when she was 11 years old.
She prefers to speak English over Japanese, and is learning Korean and Mandarin.
Sara holds her liquor quite well.
---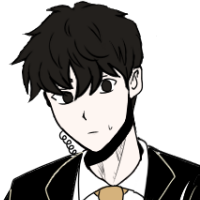 issei kurosawa
close friends
Close friend from high school, and fellow roommate. She nicknames him Icchan. They seem to greatly support each other.
ouryuu wakaba
unknown
Issei's "cousin". They have somewhat of a complicated relationship.
yuuto akagi
friends
Issei's boyfriend. She allowed him to stay with she and her roommate Issei, and they slowly got closer to each other. She is a fan of his.