---
I fully believe La Llune exists! And, even if she doesn't, I think it's good for ergates to have something (or someone) to believe in!
---
Of course Imere doesn't know who I am; I'd be foolish to have told him. But he is a kind person, and I respect that deeply. A kind leader... is a rare treat. It's half of why I chose Letter.
---
I really miss Flourish... I'm trying to give Tinte a proper chance but he's so - condescending! I don't appreciate it!
---
Oh, Imere, you have such sweetness in you... how have you stayed in power for so long? Have you caught the eye of a noble benefactor? How have you not collapsed yet?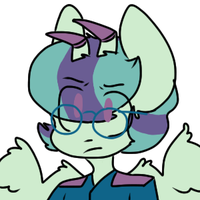 ---
Plagued by a weak heart, just like Cleverly! Humph! Who keeps putting these limp spine weaklings into power! At least Imere picked a worthy commander for my skills to go up against.