---
Cleverly is such a strange person. I suppose I can't judge him too hard, but alas, mortal woes bring mortal folly.
---
Ahaha, mistakes happen, amiright? I mean, er - not that Llune's - I mean - ah, fuck. We just fought a lot and I didn't mean to, 'kay?
---
Flourish is dead, the torch has been passed on. The changing of seasons and colonies is as fleeting as sands.
---
Oh, I've heard the legends of La Llune. I wonder if they truly ever were an ergate, or if centuries of oral retelling warped and twisted the legends beyond compare... what questions to ask, should I find a god.
---
I fully believe La Llune exists! And, even if she doesn't, I think it's good for ergates to have something (or someone) to believe in!
---
The passing of politics bores me immensely. Cogito, Ihalas, Narke, they're all the same to me.
---
Narke, flowing water, a clogged river. What he could've been and yet never accomplished, he's off chasing a dream, a fantasy he pretends isn't fake.
---
La Llune always reminded me of a dreamy prophet, although I don't think they had any divining abilities. We weren't particularly close, unfortunately. They liked ergates, I liked... aner, I suppose.
---
Azamora buried himself underwater. He ran - cowardly? I don't think so. But there are only so many ways to run from a war.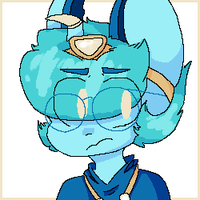 ---
We were close compatriots, but sometimes you have to leave people behind when making a new life for yourself. I hope they're doing well, sincerely. Cogito must be a terrible conversation partner.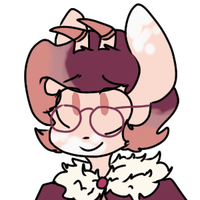 ---
Llune and I spend quite a bit of time together now, stuck in Gemline... they're very insightful, at least. We have amazing conversations.
---
I hope La Llune is doing fine! I really want to apologize to them, but they're never in the throne hall at night.