---
Kizana is Issacs twin sister (she's the younger one) Kizana loves her brother dearly and looks up to him. The two of them stay near by each other, they have a close relationship and tell each other everything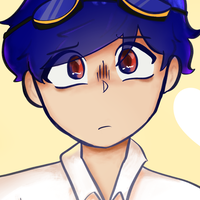 ---
Issac is Kizanas older twin brother. He loves her dearly, The two have a very close relationship. They like to stay near by each other, to isaacs it's a comfort thing.
---
Kizana loves and adores Oyasumi a lot. She usually will act like a housewife to him. She tries her best to impress him,and make him happy. She can be shy and insecure around him. She's very careful with what she does around him. She can be clingy, she is literally 100% of his impulse control.
---
Oyasumi loves Kizana a lot. He cares for her a bunch. Oyasumi is gentle and carful with her. He gets upset if someone hurts her or attempts to. He enjoys being able to be alone with her, and enjoys his time with just them,he can get jealous easily, and is a bit possessive and protective.
---
Kizana often cuddles Esther when she's scared or sad. She takes Esther with her most places. Kizana will hang out with Esther if Oyasumi is busy or unavailable.
---
Esther was a gift to Kizana for her 5 month anniversary with Oyasumi. Esther tries to act tough and protect Kizana most of the time.
---
Kizana is good friends with Alice, and Is grateful to be friends with her. Kizana is willing help Alice with whatever she needs. She tries her best to be a good friend to Alice.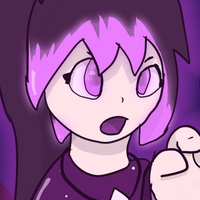 ---
"She's very cute, kind, and honestly a good friend. It's unfortunate that she already has a boyfriend though, Nyatna and her would be one helluva pair."
---
Kizana is like a little sister to Noah. She looks up to him as an older brother. They have a close friendship.
---
Creator is kizanas dad, she was adopted by him when she was small. Kizana admires creators power, wisdom, and will a lot and wishes she was like him.
---
kizana is creators adoptive daughter. He enjoys giving Kizanas teachings and lessons. He cares for her very much and enjoys having her around.
---
"I really enjoy spending time with him! He's super cool and really nice to me! I really look up to him to!"
---
Kizana misses her mother, When she died she almost stopped drawing but didn't due to creator and Isaacs encouraging. She misses her a lot.
---
Elaine love she her daughter dearly, and Is so proud of her. She's sorry she had to die and leave her.
---
Kizana helped bring creator and clockwise together after she went to him searching for answers
---
Clockwise didn't originally care for Kizana, actually he quite disliked her, he thought that she was getting in the way of creators ideas, work and well their relationship. After she brought the two together he gained a new appreciation for her.