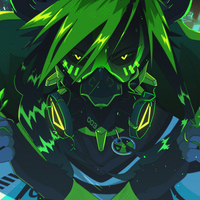 Profile
---
lizkit
male
adult
Facts
Name: Lizkit
Alkara Number: #3
Age: Adult
Love Interest: n/a
Gender: Male
Alignment: Chaotic Good
Species: tbd
Theme: tbd
About
A towering canine, Lizkit has the ability to create and maintain nuclear energy. This energy can be put to use as a disastrous blast from his mouth. Lizkit's very presence emits radiation, making him dangerous to the public.
He along with the other two of the first three experiments broke out of the Alkara Corporation headquarters.
About Alkara Corporation
Alkara Corporation is the collective work of two scientists that genetically engineer animals (primarily dogs). Lore behind this can be tracked down here.