---
"I'd say Florus is my only like...friend? And I don't even know if he's real. He's a good listener though...probably because he almost never talks. I wonder what happened to him. He hasn't told me."
---
"Charlie is...so angry at herself and the world. But she is a kind person, deep down. I know she must be. She is the only one I speak to regularly. I don't let many others see me...Human beings can be...so cruel."
---
"I fucking hate Lilah and everyone in Paisley's little group. Think for yourselves, sheeple. She's not even that pretty."
---
"She's such a weirdo like gawd what a creep. Get a life and stop jumping people! You don't even need the money! If I had half the money your family does I'd be set for life,"
---
"We get it. You're a pretty boy. Your daddy is the sheriff. But do you have anything under the hair that takes you five full hours each morning? Yeah. Didn't think so. Fuck that guy. "
---
"That bitch is scary, not gonna lie. And the black jewelry, too? Calm down, Charlie. The whole town knows your dad's business and that you weren't planned. Your mom is a psycho, I'll give you that, though. Who takes out an ad in the paper like that? Sucks to be her."
---
"I fucking- hate Paisley. She walks around the school like she runs it. She scowls at you, she's shallow as fuck, she's only concerned with her looks- she's a little fucking bitch. I'm sorry, I said it. And all her little friends are little fucking bitches too."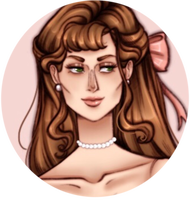 ---
Paisley and Charlie go to the same school, and though she isn't super intimidated by her and her reputation as 'the bully', she'll always give her plenty of space.
---
"WHAT a fucking little gremlin. How come when I don't obey the dresscode and I take things from people I get in a shitload of trouble and my mother has to get involved but when she does it it's perfectly FRICKING fine?! At least I'm upfront when I take other people's things. That trash kid doesn't even look you in the face and she'll swipe the rings off your fingers."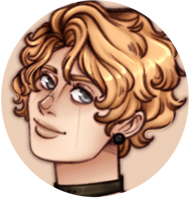 ---
Leo knows that Charlie goes to her school and all but she sort of views her as just insignificant to her life, like she views almost everyone that goes there.
---
"The little bitch's fucking little bitch of a sister.. This fucker... I swear to god-- okay first of all, she's in most of my classes despite being not even seventeen yet so you can imagine how that makes everyone feel. Secondly, she never answers the teacher's questions, even though everyone KNOWS she knows the answer. She'll let three fucking idiots go first and then after like fifteen minutes of tension with the teacher getting more and more pissed off she'll roll her eyes and answer like SHE'S doing US a favor. And she gets fucking PISSED if you imply that she should do more shit because she's a fucking genius and everyone knows it. I could understand if she only did it once or twice but because it's literally every fucking day-- and then she gets all smug when she corrects you and shit-- UGH I wanna punch her in the face."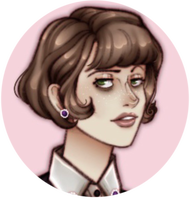 ---
Pandora doesn't really know Charlie apart from going to the same school and having a few of the same classes. She also really doesn't care to know her.
---
"I really... like her store. I think it has a nice atmosphere. I think Florus would like the stuff in there."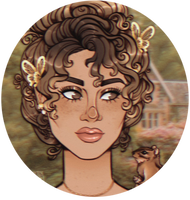 ---
Lacey knows Charlie as a customer that comes into her store sometimes. Sometimes she buys things, sometimes she just looks- but Lacey doesn't really know anything about her past that.
---
"Mr. Holmes is my English teacher and fucking- my mom has a crush on him. Also he needs to stop trying to make me to TRY in school. I don't fucking care. I got enough problems without trying to read some fucking book. He needs to realize that school is pointless and leave me the fuck alone."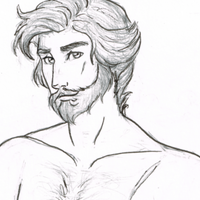 ---
"Charlotte is one of my students this year, and I think she could work a bit harder. I know she's got a good head on her shoulders but she falls into that trap of all students- she's about as apathetic as they come. Her mother is lovely, though."
---
"I HATE those goddamned prissy-ass motherfucking Shining-wanna-be high-horse 'oh look at how rich and FUNCTIONAL my family is' goddamned Frauxfield twins."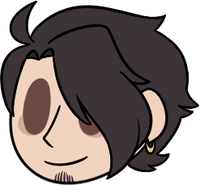 ---
"Our parents were friends before the whole- well, I'm sure you know. We grew up going to the same cocktail parties but I never really found Charlotte all that good at conversing. Punching, maybe."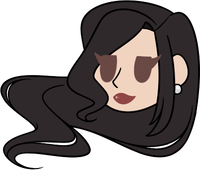 ---
"Oh that poor thing. I mean that! The whole town knows her family's business and she'll have to deal with the ramifications of that for the rest of her life. Some people just don't have tact. The Hensleys are proof that you can have money, name and the land, but just one wrong move can take away all of your status,"
---
"Luke is kind of cool, he's alot less up in everyone's bullshit than most people are in our grade. I think he's chill, but we don't talk much anymore."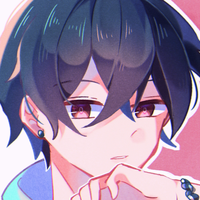 ---
"I, uh, know Charlie since we're in the same grade at school. She's kind of an outcast and a little bit scary but she never threatened me."