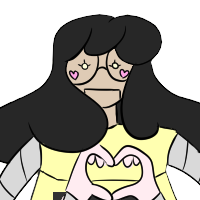 Profile
---
---
"GIVE ME A HUG"
A ditzy robot with a serious need for affection. Don't let it squeeze too tight!
Turn Wasters
---
Bursts into laughter
Almost tips over
 
 

Special Attacks

---

♡ Hugs opponents tightly, which immobilizes them 90% of the time and paralyzes them 10% of the time. Its hugs can be dodged.
profile html byHukiolukio