---
LOG: >He's very friendly. Don't get to see him too much because he's always traveling, and nowhere I like to go... or at the time I like to go out... If it wasn't for that we'd probably be travel buddies <3
---
"She also likes to travel... but i don't like the dark! and cities are always so crowded..."
---
"Eh? I've only seen this 'madam a few times. Can't say much outside of she knocked over a bunch of decorations in one experiment. She was ok though and that's all that mattered!"
---
LOG: >Well... I didn't know what to think at first but she's actually really nice once i got to know her <3
---
"Well, she doesn't speak much but she's coolio. She broke a table at a party once that was wild,"
---
LOG: >She??? I don't know she's cute but she's way taller than me and she's kinda scary when she stares at you. B-But yunno uhhh....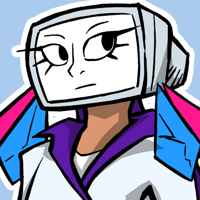 ---
"Her creator didn't even care about her enough to finish her. Poor thing doesn't even have a voice bank. She's coping very well with that however... Hmm? She seems to be nervous around me. I can understand why normally, but she's blushing?"
---
LOG: >A demon who shows up... mostly in the day. Too bad, we have such similar fashion tastes too <3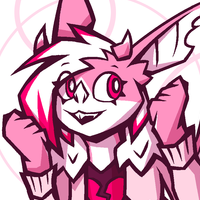 ---
LOG: >My creator... Ok I don't like leaving things on a sour note but??? No??? At least he let me go but still??? uhhhhh (just happy i'm not associated with him anymore ok?)
---
"I'm over this project. Well, at least she's not collecting dust anymore."