Profile
---
Saesyll
Sylvari...?

Revenant

Nightmare Court...?

Caledon Forest
Information
---
---
---
Awakening Date
Mar. 24...?
Personal Story
---
Though Saesyll holds the appearance of a sylvari, it would be inaccurate to categorize them as one. Borne of echoes in the Mists, Saesyll has more in common with the demons and otherworldly creatures that occasionally invade Tyria than sylvari born of the Pale Tree.
During their formation, Saesyll was gifted with great physical prowess but only the most basic of knowledge of the world. Perhaps they would have been able to learn more if they had been allowed to wander the Mists, but unlike other Mistborne creatures, Saesyll was immediately and unceremoniously dumped onto Tyria the moment after their formation was complete. Disoriented and confused, they wandered around what they understood to be a swamp until they encountered a sylvari struggling in a small pond. They rescued the drowning sylvari, who introduced themself as Syrcid.
As Syrcid was the first sentient being they had ever met, Saesyll latched on to them and refused to leave their side. However, Saesyll quickly outed themself as an oddity when they expressed zero knowledge of the sylvari, the Dream, or even the Pale Tree. Syrcid made up a backstory for them and coached them on how to respond to questions about their background before taking them back to Twilight Arbor.
Saesyll acted as Syrcid's bodyguard for a few years, protecting them from any would-be threats. Though they enjoyed Syrcid's presence, they began to grow curious about their own origins. Eventually, they asked for (and got) a leave of absence to explore the Mists, leaving Syrcid in the care of Llyrweyn.
Once Saesyll entered the Mists, they felt a sense of belonging, but also a sense of alienation. This was their homeland, but it was not their home. Still, they wandered from place to place, trying to find out more about non-demonic Mists beings such as themself. They learned about the one called Razah, who seemed to share a similar background as them, but aside from that, they found themself with more questions than answers. Feeling as though their expedition was hitting a wall, Saesyll decided to return to Tyria to be with Syrcid again.
Time passes differently in the Mists, and what they had assumed to be a few months of journeying actually ended up being close to three years. They had missed the rise and fall of Mordremoth, and was confused when they discovered that Twilight Arbor was essentially abandoned. Unsure of what to do, Saesyll has opted to make the Arbor their base while tentatively searching the surrounding areas for any signs of Syrcid.
Swordsdance
While dual-wielding two swords, Saesyll unleashes an unrelenting assault on a single foe. May cause confusion and bleed. Surprisingly elegant to watch.
---
Starfall
While wielding a bow, Saesyll calls forth a barrage of arrows from the Mists that rain down onto the battlefield. Hits allies as well as foes.
---
Heartseeker Strike
While wielding a spear, Saesyll throws their weapon at their foe with the intention of hitting their vital organs. Will always strike true.
---
Mistwalker
Saesyll uses their ability to traverse the Mists to get close to their target without being detected. After emerging, their attacks are unblockable and are more likely to deal extra damage.
---
Full Counter
Saesyll absorbs all incoming attacks for a short duration of time, then deals double the amount of damage back at the opponent.
---
Demon's Heritage
Locked skill. A power only accessible to the children of the Mists who journey to the depths of their birthgrounds, a cursed place filled with uncomprehensible geometry and eldritch beings. Saesyll casts off all that binds them to Tyria, including their emotions and memories, and and gains unimaginable power at the cost of losing all control.
Wardrobe
---
Saesyll is constantly wearing their armor in case they, or worse, Syrcid, are attacked. Since Saesyll is not truly sylvari, they lack the ability to make their own plant armor and wears a combination of metal and cloth pieces.
Olive green and white are their colors of choice

Flowy fabric on their armor

Very very faint trails of charteuse magic leaking out from spaces in their armor
On the very, very rare occasions where Saesyll doesn't have their armor on, they prefer to don loose-fitting blouses and stretchy pants.
Amorphous Weapon "Qsion"
A semi-sentient Mists being that attached itself to Saesyll. It has no set form and shapes itself into whatever weapon they're intending to use.
---
Amygdalian Eye (Multiple)
The eyes from an eldritch monster from the Mists. Saesyll likes to carry them around for whatever reason. Seeing too many of these eyes will cause Tyrians to experience dizziness and confusion.
---
Crystallized Magic Sculpture
A piece of crystallized Mists magic that Saesyll broke off from a larger node and carved into its current shape. It constantly sparkles with imbued magic.
---
Glass Flower Hairpin
Made of colored glass in the shape of petals and leaves, this flower hairpin matches well with the natural petals on Saesyll's head. A treasured gift from Syrcid.
---
Twilight Arbor Residence Key
A key that unlocks Syrcid's chambers in the Arbor. Saesyll patiently awaits the day when they can return it.
Saesyll has served Syrcid for as long as they have existed on Tyria. Their entire life revolves around them, and while some would call that level of dedication "creepy" or "weird," Saesyll has no concept of such things and has never let it bother them.
Truth be told, many of the things Syrcid does are a mystery to them. Though they cannot truly understand what goes on inside Syrcid's head, they are forever loyal to their marquis.
---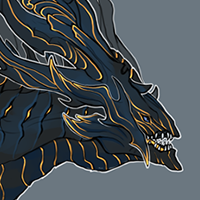 Another one of Syrcid's retainers. A sylvari that is very skilled with a bow and highly attuned to air magic. Saesyll is fascinated by Llyrweyn's philosophy and how it differs from most of the Court's, including Syrcid's.
Saesyll left Syrcid in the care of Llyrweyn 3 years ago when they started their journey into the Mists and was quite incensed to find both of them gone from Twilight Arbor. They are eager to find him so they can be reunited with Syrcid.
---
A sylvari that Saesyll had run into on their journey. There's something odd about them that Saesyll can't quite place... they are definitely sylvari, yet give off a similar aura to the other Mists demons that Saesyll's encountered.
Vardise is quite knowledgeable about the Mists, so Saesyll has latched on to them and pesters them with questions.