Profile
---
asocial introvert that would rather perish than go on outings

arrogant asshole who thinks he's smarter and better than everyone else

unapproachable elitist aura

perfectionist

feelings? i don't know her

pretends he doesn't care when he actually does care a lot

very loose grasp on morality and ethics

very prideful

tries really, really hard to keep up a perfect persona because Appearance Matter
Design Commonalities:
very androgynous voice and build

long dark brown hair with a right-facing part, normally up in a ponytail secured by a ribbon; sometimes dyed orange or blue

circuit tattoo on left pectoral

business formal, or at least business casual, outfits

keeps his nails short

sometimes has his right arm replaced with a cybernetic/prothetic one

preferred weapon: greatsword
Story Themes:
morally grey scientist

really smart but uses that smartness for Evil

associated with cities and hi-tech stuff

doesn't care about ethical or moral quandries, will do whatever it takes to get to his end goal

"merit-based" success

usually the bad guy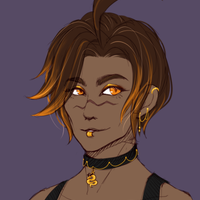 Sydney Devereaux
twin brother
---
would do anything for Syd

has attachment issues when it comes to them

pretends like they're annoyed by their overdramatic personality

knows Syd isn't someone that should be pissed off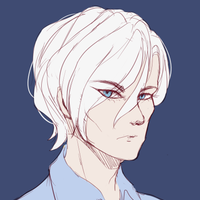 Frederick Weiss
good friend
---
misanthropic duo quietly sitting in a city apartment hating the world together

can't necessarily relate to Frederick's problems and often thinks it's his fault for not doing xyz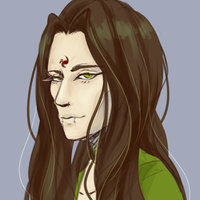 Cecil LaRousse
???
---
intimidated by Cecil, though he'd never admit it

kind of intrigued by their weirdness

would never willingly seek them out
Lucrece du Soleil
babey
---
demon child. the devil.

unnerved by the sheer power this child posesses

avoids them as much as possible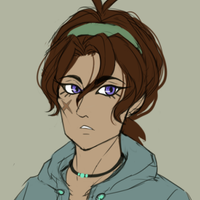 Kay Amaro
mentee?
---
thinks the kid has potential if he applied himself some more

needs more ambition

has some unrealistic expectations for him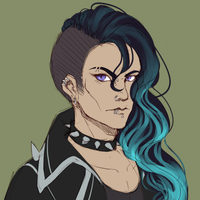 Ilya Zharkovich
acquaintance
---
looks down on Ilya for not being educated

might be sleeping with him

thinks he's useful for getting contraband but that's about it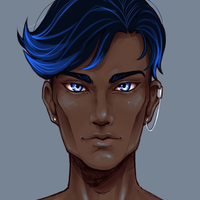 Lysandros Diospyros
???
---
dumb as rocks but hot

annoyed by his adherence to his own code of ethics and judgey attitude to anyone who doesn't fall in line

takes advantage of the guy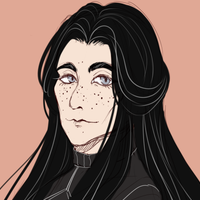 Valentin Severinov
acquaintance?
---
respects his intelligence and experience, but scoffs at how he always tries to impart his wisdom on people

doesn't understand why he runs away from confrontations