---
Considering Fellmund's harassed her, caused all sorts of trouble throughout the Test Reality, killed off her allies, and aided in the torture and murder of her boyfriend, it shouldn't come as much of a surprise that Seraye detests Fellmund almost as much as a certain purple menace.
---
Fellmund put on a pretty cool magic show, but then he killed some nice people so hard they were rendered non-canon, fought her and Dicro, and then helped Ignis torture Exuro to death, soooooo... no more magic shows! Jerk!
---
Fellmund is kind of skeevy and completely lacks any charisma whatsoever, so he can't really look past the terrible things he's done. He's still kind of bitter about him getting away that one time Dicro had the opportunity to off him, but if the opportunity arises he supposes he wouldn't mind finishing the job.
---
Soleil witnessed Soleil tormenting and killing people she considered friends (their subsequent retconning be damned,) not to mention that he did the same to plenty of still-canon people that she just didn't witness, so Fellmund is pretty much on top of her shit list. If he's smart he'll never show his face around the Test Reality again, but she almost hopes he does so she can punch it in.
---
Ah, Fellmund. He sure is Fellmund. Larya's been on-and-off in an alliance with him for a while, pretty much just using him whenever her standards are low and/or she's really bored. He's such a dweeb, but, y'know... it makes her and Spark look way cooler, so he can tag along sometimes and pretend he's someone.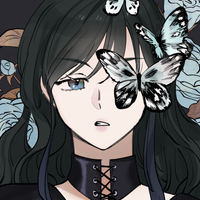 ---
Unpleasant. Obnoxious. Crass. Annoying. But he served his purpose, stirring up trouble and forcing the hands of the ever-peaceful Tested, so Fellmund hardly registers on her radar.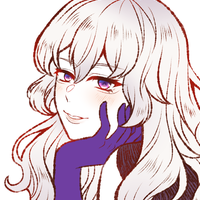 ---
Too bad 2gnis wasn't around to watch him turn a bunch of Fellmunds into a flesh vortex. But, hey! The night's still young.