Profile
---
Venus
"When you can't find the sunshine, be the sunshine!"
Venus is a bubbly fennec fox who adores watermelon. She enjoys hanging out with friend(s), and going shopping for all the latest dresses. One of her favorite things to do is take her mom's credit card and get her hair styled. She's a fun girl who will listen to you if you have any problems or need someone to talk to. Venus tends to be an attention-seeker sometimes, but most love her for just how unique she is.
Venus is a black, tan, and white/blonde fennec fox with heterochromia. Her left eye is white in color, and she is slightly blind in that eye. Her right eye is red in color. Venus sometimes, but rarely covers her half-blind eye with a black eyepatch. She is sometimes seen with short/medium black or brown hair, styled normally in a bob or a long pixie cut with bangs. Her human form has her wearing usually a dress with a watermelon pattern and a hairbow to match.
Watermelon
Dresses
Cute hairstyles
Flowers
Money
Negativity
Bright lights
Stickers
Anything fluffy
Snow/Rain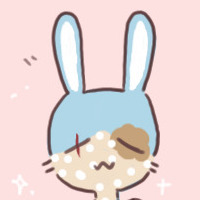 Mayce Mayce was Venus' only best friend growing up. Venus has a tiny crush on Mayce but is scared to tell them. They both do everything together activitywise.
profile html by Hukiolukio