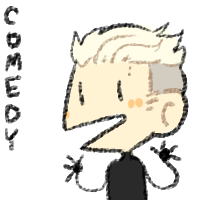 ---
"Hehe, he sure is interesting. I'll have to see if I can find him a full mask one of these days~" || Very entertained by the idea of having someone to be 'mask buddies' with. Comedy is very open and willing to causing trouble with him.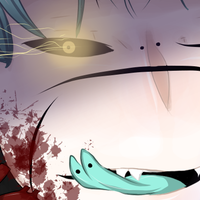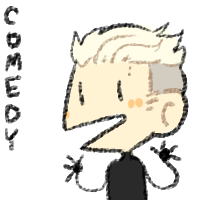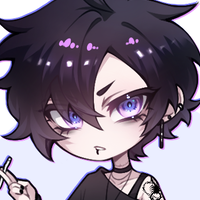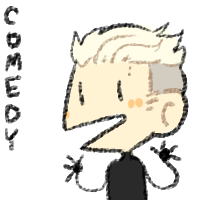 ---
"Hehehe... He smiles a lot, but deep down he's insanely unhappy with himself. For what reason? I don't know, and don't really care to. I just have the overwhelming urge to make him smile for real for once in his secretly miserable life c: " || Comedy doesn't like that Crow fakes his happiness. It seems to bug him more than he'd like to admit, and he can't put his finger on the why of it all...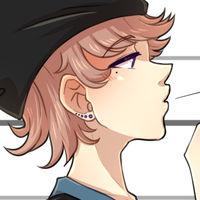 ---
"This guy is a total mystery to me. I've run into him a good number of times, and he's always remained an enigma. I don't remember him from when I was a guard, but I don't ever remember seeing him fresh off the bus either.. but oddly, he seems to know what I'm feeling without even knowing me.. Curious." || Crow isn't at all sure what to think of Comedy. On one hand, he sells pretty dangerous drugs. On the other, he's shown Crow all the best hiding spots in town, and he can sense that Crow isn't as happy as he tries to make himself seem. A true mystery, this one.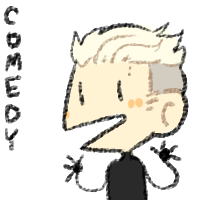 ---
"I've seen him plenty of times on his usual patrols, and he seems to follow a very specific schedule, making him very easy to avoid, which I prefer. He may be tiny, but I've seen him take down some pretty burly men. Not exactly someone I want to mess with. I'm also not the biggest fan of him covering his face the way he does. It's hard to tell if he even knows how to smile." || Comedy is VERY cautious of Nero and does everything he possibly can to avoid the guard. He has the feeling if Nero got his hands on him, his whole operation would be shut down pretty fast.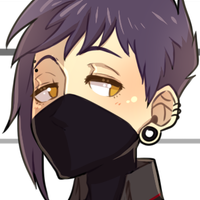 ---
"........................." || Literally doesn't know who he is. The name 'Comedy' has been tossed around the guards as gossip, but he has zero idea who they're talking about. All he seems to know is that the masked man is elusive as hell, and even weirder to boot.