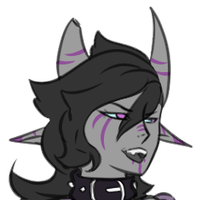 ---
"Twin. Let's just say she has an easier time. Ergh, a way easier time, why do I hide? Ever since I remembered a lot of things and thought about them...ugh. ...This place is not safe, but she is. Lucky. I better hide even more."
---
"Oh, twin! She's nice, always inside though. I prefer outside. I dunno how that happened. I guess we're like yin and yang? Or just opposites? Opposite twins, being born together...heheheheheheh, sounds like an old friend, no? I don't mind this. Hey, twin! Let's keep playing, shall we?"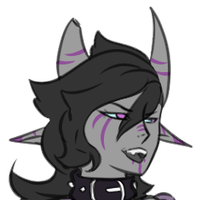 ---
"Okay, Father is a prick. He can be a prick sometimes. I swear to god he keeps pranking for the randomest reasons ever. I hate it. Stop. Leave me alone. Leave US alone. Dad. Dad. DAD. DAD. DAD. ...I hate how my words slip god."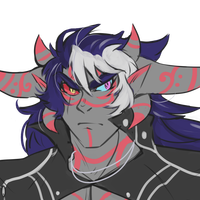 ---
"One of my children. She's a nice gal alright, I didn't expect her to remain indoors. Hm, wanting to see the world too? I can tell. I hope she gets a good girlfriend or boyfriend, I want to show them some nice things I have of her. ...I don't get why she likes dumb people. I don't even- why. No. Please marry someone smart. PLEASE."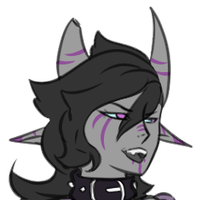 ---
"Huh, a priest. I uh...didn't have a good first impression of him. He's okay. ...He's just smart. I'm a dumbass. I want to be a dumbass forever, Father doesn't. My sister actually doesn't. THE ONE SHE TALKS TO THOUGH? HELL YEAH."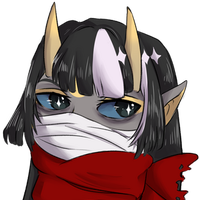 ---
"Oh dear, that intent on studying Treachery? I do so love the fact you're paying attention well. Hm, you do love to learn. May we talk? ...That was the dumbest thing to come out of your mouth. ...I... WAIT COME BACK I DO WANT TO TALK I'M SORRY."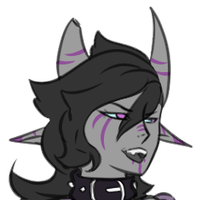 ---
"...Oh. My god. I see that dar. I see that. Oh my god. A dumb. I love the dumb. Oh my god. You have it. Oh my god. We gotta talk girl. We just. We just gotta talk. You know. About the dumb. Hell yeah I'd smooch the dumb but I can't. ...Wait why can't I smooch her UGH MY GAYDAR ISN'T WORKING."
---
"Oh. My. Gosh. We gotta talk more, I love you so much you're a munchkin. An absolute munchkin. Oh my gosh why do we have to long distance oh my gosh we gotta talk forever GOD I LOVE YOU."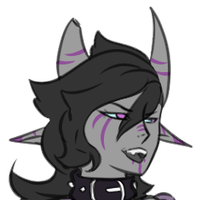 ---
"Huh, Carakante is nice. Cara. ...Carakante. Cara. ...I FOUND A WAY AROUND THIS WEIRD THING SIS MY TRANSGENDERDAR IS WORKING. I DID IT. I ACTUALLY DID IT. HOLY COW THANK GOD YOUR FEMDAR IS IN THE WORKS NOW MAN. ...Why are you glaring what the f- oh. ...Dammit. Oh well. Books."
---
"One of Roarkar's kids. I can resonate with her fine. I don't mind studying with her. ...Sure lures me with books dammit. Let me eat it. Uuuuugh. ...Oh geez you eat knowledge too hahahahahahaha- hey it's okay come on it's nice! Just let me eat it. ...Being here is nice, I just...can't..."