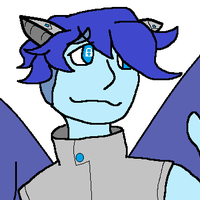 Profile
---
Cyberpixies are a closed species by @/yamatomaya / The group
masterlist here masterlist he's 001 in MYO designs.
this is Anakin and hes like a antivirus! he defends/attacks any virus's that end up on peoples electronics he also fights any other bad/mean pixies that might cause harm
He picked out his name when he watched star wars and thought Anakin was cool (dont tell him that Anakin becomes a villain)


the shield is a pun like a fire wall but its a shield... get it?