---
Friend Faelen is so tall!!! : O And strong!!! Though they are... a bit timid, which I didn't expect. That's alright! It's quite alright to not be the grab life by the horns type. You're you, and you do things best your way!

---
They seem like they've been though, a lot. When you have secrets you get a feel for when other people have them too. But I think i trust them. Not with money, though. (please just let me buy you a meal you don't have to steal)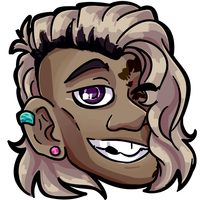 ---
He seems more knowledgable about and more interested in arcane studies than I would have expected of a sorcerer.

---
Mother... I appreciate it but that's. Not, necessary. I'll see you soon though, with any luck. I love you ---
Faelen, dear, how are your travels? Is your party treating you well? You know if anyone gives you a hard time you can send them straight to me. I'll sort them out.