---
Zeek and Jessie are close friends and are probably each other's most trusted person to speak to. Jessie feels that Zeek is one of the few people in his life that doesnt force him into a life style he never chose and knows he can trust Zeek in the event he needs to vent about work.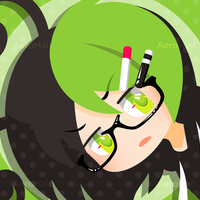 ---
Zeek and Jessie are close friends and are probably each other's most trusted person to speak to. Jessie is one of the first people Zeek really started to care about on-line. Being a hermit for so long he sort of ignored everyone else, even the team he'd joined up in the on-line game he found him self playing often which is where he eventually met jessie. Over time, Zeek's developed a crush on Jessie but doesnt do anything about it knowing Jessie's not really interested in any of that kind of thing.
---
Kali was the first person to talk to Jessie when he first arrived on Base. She tasked her self with being his tour guide and getting him used to being on a different planet because she had already gone through that years ago. She admittedly scared Jessie a little at first but over time they found their differences endearing and have became really good friends.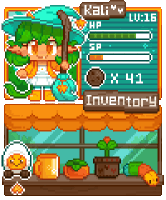 ---
Kali instantly makes it her mission to befriend Jessie when he arrives on Base. While he's not from another universe he's still from a different world and she knows how that feels.
---
At first Shae was exasperated at Jessie's anxiety and inability to do much but after looking at him like a work in progress she is very pumped up into helping Jessie become a functioning member of her team.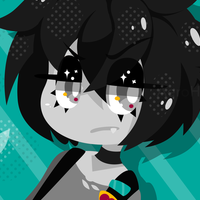 ---
Is carefully monitoring Jessie's mental and physical health in regards to him being a guinea pig for the Hail.0 programme.
---
Jessie is very happy to have Peight as a friend as he seems the only one in his life that has his head screwed on right. Will often go to Peight if he needs advice.
---
Peight feels sorry for Jessie as soon as he arrives. But, at the time, isnt able to meet Jessie to try and help. Months later Peight and Jessie meet and quickly they both realise they have a lot of similar interests and lots to talk about. Getting Jessie to talk about said things was a lengthy process but Peight has the patience of a saint and is always there when he needs to talk. Peight is very worried about all the pressure being put on Jessie.
---
Jessie used to be afraid of Steve because he'd never met anyone like him but now he considers Steve a friend. They sometimes play videogames together. Jessie loves to watch Steve go about his daily business because of how his body contorts and changes as needed. Steve knows this but doesnt mind.
---
Steve cares a lot about Jessie and wants to help him feel at home on Base. Never pranks Jessie. That's true bromance.