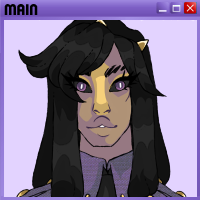 Profile
---
Status
main / active / updated 1/15
Atlas Godwin
Lover of donuts. 🍩🍩🍩🍩
A rather honest and blunt person who tries their best to show their gratitude towards the ones who saved them.
Atlas background is an enigma to most and they cannot use any moves currently for unknown reasons. This doesn't stop them from doing their job to the same degree as their other colleagues are able to do though. Works overtime a lot and rarely goes out to socialize outside of police duty despite getting told to do so more often.
While Atlas rarely sleeps a lot they still find a moment to nap now and then during their shift.