Profile
---
Pokémon Coordinator/Pop Idol
Lena "Kanto Blue Mermaid"
---
"I hope that my songs will inspire others and bring smiles to their faces!"
Born in the small town of Pallet in the Kanto region, the long blue hair young girl named Lena is an experienced Pokémon Trainer who has traveled to several other regions around the World of Pokémon.
Like her friends, she started her journey at the age of 10, borrowing a Pokémon from her father till she captured her first Pokémon. Her love of the sea makes and spending a lot of time in it makes her an excellent swimmer, and with her beautiful singing voice, many would say she's like a mermaid, hence her contest title. She is often seen taking care of a Phione that has hatched from an egg.
Having experienced Pokémon Contests in Hoenn, she becomes a Coordinator and takes part in these contests. After many tries, she eventually wins the Kanto Grand Festival during her second Kanto Contest run. Now persuing other dreams, she eventually becomes a young pop idol singing many songs to her fans.
Details
---
Hometown
Pallet Town, Kanto
---
Affiliation
People of the Water
---
Likes
The Ocean/Sea/Water
Water Type Pokémon
Singing
Cute Dresses
Her Friends
Dislikes
Evil People
Bugs
Spicy Food
Harsh Words
Getting Dirty
Personality
---
Good Traits
Well polite and very kind to people and Pokémon. She can be cheerful and supportive to people, happy to give advice and is also willing to listen to the advice of others.
Bad Traits
Has a habit of worshiping her idols like Juan or Wallace. Her confidence can be borken if pushed hard. When she's mad, mainly towards David, she does lash out vocally(and maybe a pinch). She is also a terrible cook who is trying to improve her cooking skills.
Stage Name Origin
During her first travel through Kanto, Lena took Misty's place in a Cerulean Gym Underwater Show as a Mermaid where she would receive her Mermaid Outfit that she keeps on hand wherever she goes, often wearing it from time to time when taking swims in the ocean. When she appeared in a Pokémon Contest in Cerulean City on their second Kanto trip, many people watching who remembered her from the show began to call her "The Blue Mermaid" for her use of Water Type Pokémon during her contests.
Hobbies
She loves to practice singing and dancing. Her love of the water makes her an excellent swimmer and diver, able to hold her breath long before gaining her ability to breath underwater. One of her favorite sports to play is Tennis. She had been taking up sewing with the help from her friend Alice just in case to fix her clothes. She is also a fan of fashion, especially when coming up with contest outfits. For her friend Marigold, she often models for her.
Heritage
As a member of the People of the Water, she has a strong connection to the ocean. But her family line is important because her spirit/aura is capable of purifying dark energies that gather in the many temples gem treasures. Though it isn't explained to her the cause of this dark energy, she does what she can to save the temples before tragedy can occur.
Battle Skills
Originally, Lena was not really good at Pokémon battles due to having no real drive to train. She was capable of being able to fight back however when attacked by people like Team Rocket. As she becomes a Pokémon Coordinator and her need to train became obvious, she began training along with her friends while developing her own battle style that befits a Pokémon Contest arena.
Pokémon
---
Phione was hatched from an Egg in the Johto Region. Unlike her other Pokémon, Phione is unable to battle as it has not shown to be able to use any attacks. Also unlike her other Pokémon, Phione has been able to learn human speech similar to Team Rocket's Meowth, at first starting small with simple words, Phione eventually would be able to speak full sentences.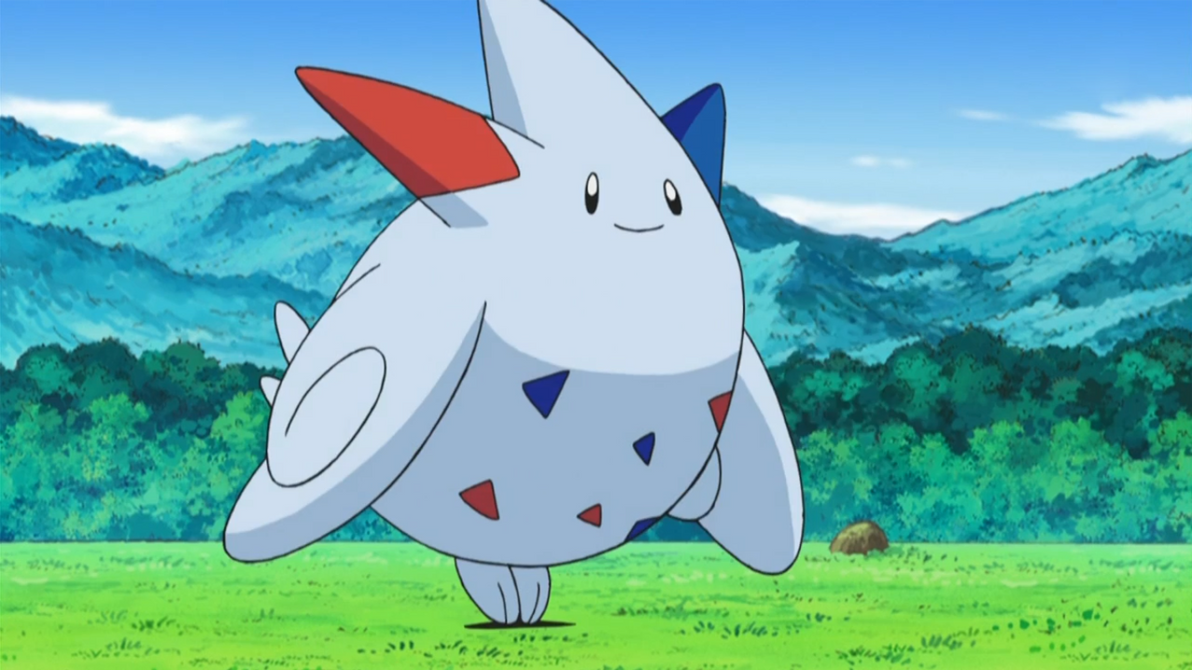 Togekiss started as an Egg that was hatched in Kanto as a Togepi. She remained a Togepi for some time until Lena's second trip around Johto where she would evolve into a Togetic first, then gets exposed to a Shine Stone to become her Togekiss.
The rest of her Pokémon team information is being worked on.
Summary
---
Family Past
As far as Lena has learned, she knows her mother, Althena, was part of the now mysterious "People of the Water" tribe who share a strong connection to the sea. But unlike Lizabeth from the 9th Pokémon Movie, she is from a different tribe, hence why the gem on her necklace is a different color and the necklace is slightly different in design.
Information
A young and beautiful girl whose beauty on the outside matches her beauty on the inside. With long sea blue hair, a lovely singing voice, and a wide variety of Water Type Pokémon, she is ready to take the stage. She had originally started her journey in her home town along with her close friends and former travel companions, David and Alice, with a Pokémon lent to her by her father till she captured her own Pokémon. She had started her journey as a means to search for her missing mother, who was gone since she was still a baby, but later she has started to preform as a Pokémon Coordinator when she saw the performances. Her stage name in contests becomes "The Blue Mermaid of Kanto" or simply, "The Blue Mermaid", which fits her well since she has a big secret she didn't learn till later in her journey. The truth is, she is a Princess to an ancient tribe of people known as "The People of the Water" (expanding on the story set in the 9th Pokémon movie) with royal ties with her mother, as evident of the unique style of her necklace. She is also a mother to her Phione, who she found in the sea in Johto while participating in contests there. Phione grew to be able to talk like a human, similar to Team Rocket's Meowth, though her speech is not as great as Meowths.
Though she is a spirited young girl, there have been plenty of down days where she doubts herself and when things go really bad, she would lose confidence in herself. Early in her journey, she had questioned her own abilities as a Pokémon trainer till around her entry into Pokémon Contests that she discovers she has a special talent as a Coordinator. Also, if she offers to cook up anything, just say that you're full, even if you are starving due to the fact that her cooking skills are just awful. Though overtime she does improve, it's best she just doesn't cook. This also presents as a problem when she wanted to make Poké Blocks or Poffins, so she often receives aid in making those. Though David is usually the one who finds trouble, trouble often finds Lena, being a captive from a gang like Team Rocket or even being a target for her connection with the People of the Water. She also freaks out when she meets a big celebraty, often passing out if it's a male, and visually exposing them (making them aware of the crowd while trying to hide in them) by accident.
Trivia
The Necklace she wears originally belonged to her Mother. She values it so much that she never takes it off, and she would panic if something happened to it.
Though Lena likes to sing many different types of songs, she actually prefers slow emotional songs and lullabies because those were the types of songs her Mother would sing to her when she was growing up.
Most of her outfits on her journies usually always have her wearing boots as opposed to shoes, with the exception of her Alola outfit where she wears sandles.
Despite her fear of bugs, several small bug type Pokémon have shown to be affectionate of her, some of them ending up as her friends Pokémon.
Because of her herritage to the People of the Water, Lena obtains the ability to breath underwater as long as she possesses her necklace (without the shining aura), however, she keeps this a secret from others by using a rebreather while underwater.
Lena has been captured and held prisoner several times by groups like Team Rocket and even Team Aqua. The Team Aqua case was when she was discovered while disguised as a Team Aqua Grunt.
Lena is usually concerned with her body and doesn't often like showing too much of it, hence why she wears clothing that's more covering. Even when swimming, she prefers one piece bathing suits as opposed to bikinis. (There are times she does wear outfits that exposes her belly to start feeling more comfortable with it.
[ Mother ]
Lena was only 2 when her Mother suddenly disappeared. Part of the reason Lena is on her journey is to see if she can find out where her Mother is. What she heard from her father is that she looks a lot like her Mother does.
[ Best Friend/Possible love interest ]
The two became friends when David moved to Pallet Town around the age of 8. As they traveled together, Lena's feelings for him started to develop, and she realizes her feelings for him during the journey through Hoenn when she saw how far he went to save her and her necklace.
[ Best Friend ]
Alice and Lena had been friends since Kindergarten and both began their journey together and traveled together along with their friend David. As they traveled, Alice helped teached Lena some important skills for self care and always looks to her for advice on caring for her Pokémon.
HTML by Pinky