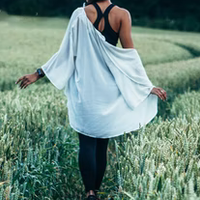 Profile
---
Livia

Age

Young Adult

Gender

Female || Doe

Species

Feathered Deer

Titles

None yet

Nicknames

Minty, The Hummingbird
"..."
Pages
---
Stats
---
Physical: Okay || Mental: Okay || Emotional: Grieving, sad
Current whereabouts
---
The Forest, Feral and Meadow.
Log
---
Has been spending a lot of time with children but quickly noticed how that affected her stress levels, worrying over the little ones way too much, even more than the parents at times. Still, it all got proven to be not without reason when she and Faina found Rye in the birch forest, facing a particular place. The place where Elo usually was. Didn't take Livia long to connect all the dots, the family's absence, Elo's disappearance. Intensively staring at the spot herself as if that would bring Elo back to life.
Trying to distance herself, achieving it by staying more in the other world. Or hanging out with Saki when in the Forest. During one of such hangouts they got joined by a white alien (Zolhem) and then a cervine (Indra) approached but ran away? Followed to check what was that about but was met with even more running. Livia's competition senses tingled and she engaged into some chasing/racing with the stranger, strongly hoping the other didn't take it as an attack. Lost sight of at the Blue Bowl and returned to Saki but then the stranger was back and some more running happened with resting together afterwards. Silently hopes to meet again.
General
---
Sex: Female
Orientation: Undiscovered
Status: Single
Scent: Heather, mint and horsetail
Occupation: Wanderer and aspiring crafter
Set: Real Deer Mask, Antlerless, Antelope pelt, mini
Traits
Curious
Competetive
Tranquil
Independent
Friendly
Observant
Insightful
Unpredictable
Discreet
Musings
Travelling
Running
Forest
Mint
Rain
Green
Dawn
Grass
Nature
History and Milestones
---
Jan 18th - Born
Feb 27th and Mar 07th - Went to the Reaches.
Apr 3rd-17th - Took part in Spring Rally'20
Looks
---
Body type similar to the Somali Wild Ass. || Due to the unexpected growth boost, physically more developed than mentally. || Chimera, daughter of two stags and one doe, genes of three parents. || Soft feathers on back, rump, front legs and in her ears. Sensitive to touch, to the point she might cry when someone pulls on them. || Long, cow-like, eyelashes. || Two tails, moving separately. || Has invisible wings which are growing, aware of them.
Trivia and Personality
---
Communicates through telepathy. || Taking after her fathers when it comes to travelling. || Intrigued by puzzles and symbols. || Doesn't want to draw too much attention to herself. || Quite mysterious and difficult to get to know. Likes to stay on guard, especially when it comes to her feelings. Prefers to listen and watch rather than express herself. || Fluctuating in regards to her mind, sometimes can display a more human-minded approach, other times can seem feral. || Personality type: Adventurer.
Belongings
---
A key that makes her go faster and for longer time. Ribbons which turn into a transparent version of herself, lump of turquoise which always shows north, a mirror which shows the truth. Got the loot from the Reaches and has it all tied with the ribbons to her tails. A pouch
she won during the Spring Rally Arena competition. Keeps all her things in it.