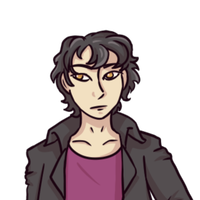 Profile
---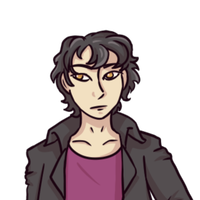 Name
jack shaw
Age
17
Gender
cis male
Height
5'9"
Race
human
Home planet
Unknown
Power
none
HTML
About
Jack, like his twin sister Willow, lived on the streets after the death of their parents in a bank accident before being taken in by Val. His rough childhood made him a skilled pickpocket and a speedy thinker, and he and Willow have an inseperable, almost-psychic bond. But he is a little more aloof and serious than she is, and slow to let his guard down around new people.
Trivia
Jack's accent colour is pink.

Jack's favourite food is hot soup.

His biggest dislikes are strangers and feeling trapped.

The twins are named after the Brothers Grimm.
Write a quote or tagline here