Profile
---
---
Seith is very kind to everyone he meets and is very generous as he likes to give and help others out. Since he used to be a slave, but has been freed, he still has a habit of cleaning up and doing things that he's told to do, which when he stays at Lucy's house, he does all her chores. When around others, he tends to be a bit shy and usually doesn't start conversations, mostly due to being afraid of making others mad in some way. He is also quite gullible and will believe any negative things that others say about him, which Lucy tries to help break that. Seith has a huge crush on Lucy, but has trouble for a while getting to confess to her, usually either of being afraid of being rejected, or getting interrupted by someone. Seith is very in-confident and has very low self esteem. He generally has trouble expressing how he feels and also talking to others about them.
---
Seith was adopted by a good friend of his father's, which he does not know, after his mother died, 2 years after being born. His father gave the twins to his best friend because he was struggling with problems, and being accused of doing malicious things, including which resulted in Seith's half sister, Ruby, being born. While growing up, still as a child, he was abducted by a slave merchant who was disguised as a babysitter, who abducted children so they can become her slaves. After 12 long years, a group of slaves formed a resistance group, with Quiche as their leader, and plotted an escape plan, and as Seith was treated the worst of them all, they wanted him to escape first, with others following behind. After escaping, he went to the nearby town to try to get help, but fainted in a dark alley before he was able to. He was found and rescued by Lucy and ever since, he developed feelings for her and vowed to protect her at all costs. 
---
write even more text here! this section is meant for a little description of the world your character lives in or comes from. feel free to go as in-depth as you want. or delete entirely if you don't need it.
Mea ad dicat nonumes, mei principes vulputate no. Vis an facilisis liberavisse, libris numquam usu et. Ad velit homero graecis pro, quis repudiare nec ne, sed veri officiis in. Mel te consetetur efficiantur, meis modus adipiscing ut has, natum iusto eu his. An dicit convenire est, pri cibo perfecto concludaturque in, ullum probatus gloriatur ad eos.
---
---
Lucy
item two
item three
item four
item five
---
Myuria's obsession
Zaldus
item three
item four
item five
---
item one
item two
item three
item four
item five
---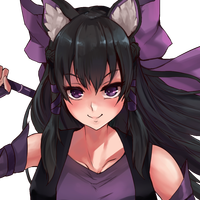 Lucy
 relationship
Ever since he was saved by Lucy, he had a huge interest in her, which quickly developed into a crush and loves her deeply, though for a while, Lucy has no idea about it. At first, he thinks that he is not good enough for him and that she was most likely going to want to be with someone else, which worries him a lot. Seith thinks that Lucy is beautiful, and admires her determination as well as loving her for who she is. He truly cares about her and is always willing to protect her, no matter what the cost is.
---
---
Always wears a black scarf, which was given to him by Lucy
His shoes are supposed to resemble paws
describe things like scars, important accessories, etc
or maybe their eyes glow when they're mad
y'know, stuff.