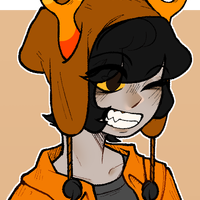 Profile
---
Alizah [REDACTED]
Male . / Sweeps ()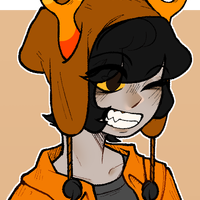 Puppy-like . Charasmatic . Funny
"leT's geT rockin'!!"
Trivia
Race: Troll
Title: // of //
Orientation: Straight
Lunar sway: Prospit
Height: //
Trolltag: //
Strife Specibus: drmstckkind
Dislikes
Soreness after band practice
Not being around Laxxen
Touring
About
The quick brown fox jumps over the lazϒ dog.
Your name is Alizah [REDACTED] and you're the COOL KID in a BAND. The band is called [REDACTED] and the lead singer is your FRIEND
AUBREY
. You play the DRUMS, and sometimes do BACKUP VOCALS for her. You have an ADORABLE MATESPRIT named
LAXXEN
whom you LOVE A LOT. You and Laxxen like making GOOFY songs together, even though they SOUND PRETTY BAD. While you enjoy being in a BAND, TOURING is a PAIN because you get CAR SICK VERY EASILY.
HTML by lowkeywicked