Profile
---
Trivia
---
| | | | |
| --- | --- | --- | --- |
| DoB: | November 30 | Sign: | Scorpio |
| Origin: | Askr | Occupation: | Operator |
| Infected: | 40% | Taken: | Yes |
| Code: | SZ:AK532 | Weapon: | Mechanical Swords |
| Rank: | - | Value: | $$$ |
---
"Come at me, this is as far as you'll go"
---
Likes
Parkour
Games
Weapons
Pillows
Dislikes
Sweets
Heat
Maths
Range's Horn
Reliable • Straightforward • Cold
---
---
Without much respect to authority, Sen seems to be rude and ill-mannered for his age compared to his well tempted brother. His rough personality often attributed to his origins in the slums.
Hard to approach, Sen distances himself from others as he tries to do everything himself stubbornly. Already a burden, there's no need to impose anymore on them.
Sen has a small playful side he reserves for those he's close with and opens up to which happens reluctantly on his part.
.
---
Design Notes
Eyes are sharp and cold
3 dark horns tinted bright blue
Piercing + earring on Left ear
droopy elf ears
History
---
A child from an affair between a human and a Sarkaz, Sen was raised in the slums of Askr where he became Infected.
At the age of 15, he was adopted by his sarkaz birth parent when they discovered he lived in the slums and started giving him medical treatment for the Infection.
Subheader
---
TBA.
Subheader
---
--.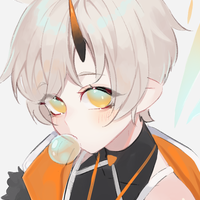 [ Partner ] 
Sen's partner (and bf) They started off on the wrong foot, both very competitive and determined to prove to the other they could work alone(Sen)/Belonged in the unit (Range). Sen likes to rile Range up to see his different faces.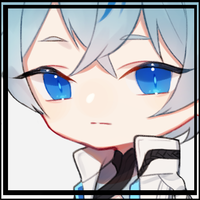 [ Brother ] 
Despite not knowing he had a brother until turning 15, Sen is fond of his younger sibling and wants the best for him- despite seemingly bullying the other. It's his way of showing tough love.
[ relationship ] 
---.
HTML by lowkeywicked