Profile
---
Trivia
---
| | | | |
| --- | --- | --- | --- |
| DoB: | March 30 | Sign: | Aries |
| Origin: | Askr | Occupation: | Operator |
| Infected: | ??% | Taken: | Yes |
| Code: | SKZ:R493 | Weapon: | Ranged | Semi exoskeleton |
| Rank: | - | Value: | $$$ |
---
"Fight without holding back, for I am always behind you."
---
Likes
BubbleGum
being prompt
Full marks
Praise
Dislikes
Failure
Laziness
Incomplete tasks
Being looked down on
Intelligent • Mature • Responsible
---
---
Range is a polite and well mannered boy, seemingly mature from his upbringing but has a competitive streak as he always strives to do better.
There always seems to be kind of a distanced air around him, like not everything he shows is genuine but deep inside, he's a very emotional person who just wants to be accepted and acknowledged.
.
---
Design Notes
Eyes are two toned- look kind of holographic
Light, fragmented Wings only on one side, Horn on the opposite
Petite and androgynous
droopy elf ears
Tag on the back of jacket under power sign is optional
History
---
Born from two elite scientist parents of different race, Range was brought up to be the best and failure wasn't an option. He excells in both intelligence and magic.
Subheader
---
TBA.
Subheader
---
Let it rip.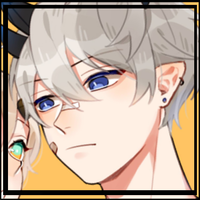 [ Partner ]
Range's partner (and bf) They started off on the wrong foot, both very competitive and determined to prove to the other they could work alone(Sen)/Belonged in the unit (Range). Sen likes to rile Range up to see his different faces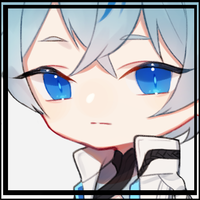 [ Childhood friend ]
They grew up together in a similar enviromnet. Bonded over shitty scientist parents. Range likes to take care of Jun and hopes he's become a reliable friend.
[ relationship ]
---.
HTML by lowkeywicked